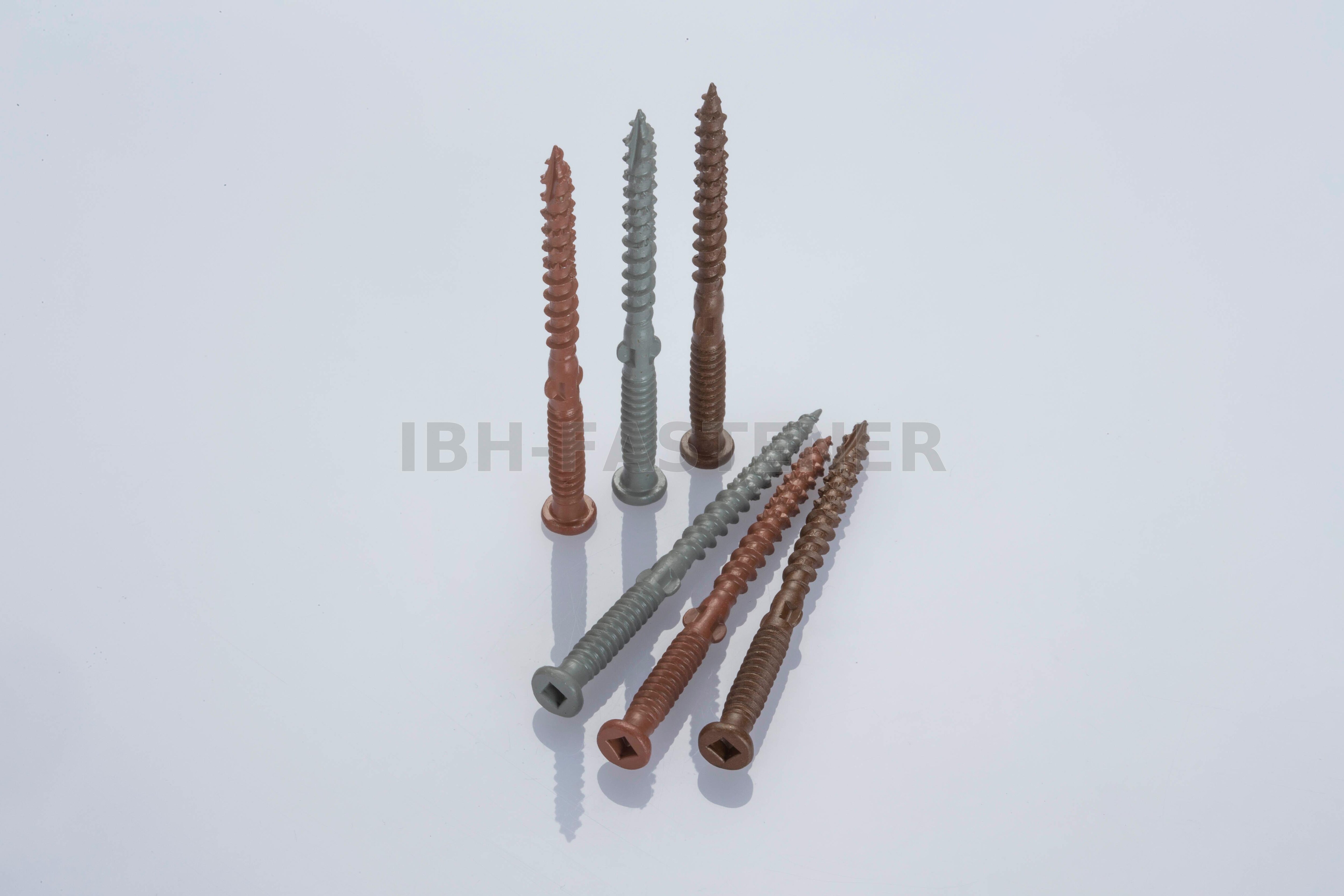 Time:2020-09-18 13:55:22 Visitors:182
Product Description:
Decking screws are designed for use in timber or composite deck boards. Typically they have a parallel shank and most likely have a self-drilling and countersink feature which enables the screw to be fastened in one operation without pre-drilling the timbers. If used in hardwood decking boards would still need to pre-drill or use decking screws with cutting wings for preventing fastener spin out and easy to screw in. Decking screws are usually producing with coating or by stainless steel in order to avoid corrosion, and they usually with high torque drives, such as square, hexagon and torx drives.
Time:2020-09-18 13:55:22 Visitors:182
Country:
TAIWAN
Company Name:
INDUSTRY BUILDING HARDWARE CO., LTD.
Contact Name:
Rita Su
Tel:
886-7-6283366
Fax:
886-7-6281776
Website:
http://www.ibh-fastener.com.tw
Website:
Company INFO
Email: