About Company

EASYLINK INDUSTRIAL CO., LTD.

TAIWAN

6F, No. 284, Chung Cheng 1st Road, Kaohsiung 80284, Taiwan

886-7-725 1034 , 886-7-624 6066

886-7-723 3002 , 886-7-716 7344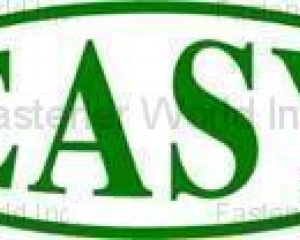 MANUFACTURER Exporter

Please Login

Easylink has 2 plants, one in Taiwan covers 3,000 square meter and another in Vietnam cover 30,000 square meter.
-Taiwan factory: major in high level fasteners, like auto parts, electronic parts.
-Vietnam factory: focus on high volume with competitive price demand, like chipboard, drywall screw.

Easylink is certified with TS16949, ISO 14001 & CNLA laboratory quality system accreditation. At the same time, we are compliant with USA manufacturers' C-TPAT security process. We can commit the lowest defective rate and target zero ppm in our quality system.
Our manufacturing facilities covers 1B2C, 2B4C, 3B3C & 4B4C multi-stroke production, and size ranges from M2 to M12. The packing line and CCD optical technology are also equipped with automation device....