Über uns
JUNEN not only manufacture the machines, but also use our own machines in our own production factory.
As user, our priority is always keep improving JUNEN machine efficiency for the most ideal user-oriented experiences, and the most qualified metal mesh products.

JUN-EN ENTERPRISE CORPORATION

TAIWAN

NO.89, BADE 2ND RD., RENWU DIST, KAOHSIUNG CITY 814, TAIWAN, R.O.C.

886-7-3737800

886-7-3737900

Please Login

Nachrichten
2014-09-04&nbsp
Dear Customers

Our Company will participate in the exhibition WIRE & CABLE India 2014 from 28 Oct. to 30 Oct. 2014 in Mumbai, India. We would like to invite you to the exhibition and our booth at Hall01/1F04. You are always welcome to come and discuss with us in the exhibition.

Please do not hesitate to contact us for any further information.
We look forward to seeing you in October.


Best Regards,
Jun-En Enterprise Corp.&nbsp
Fabrik im Ausland
No Data
Videos
Expanded metal machine
Expanded metal machine
Online Catalogues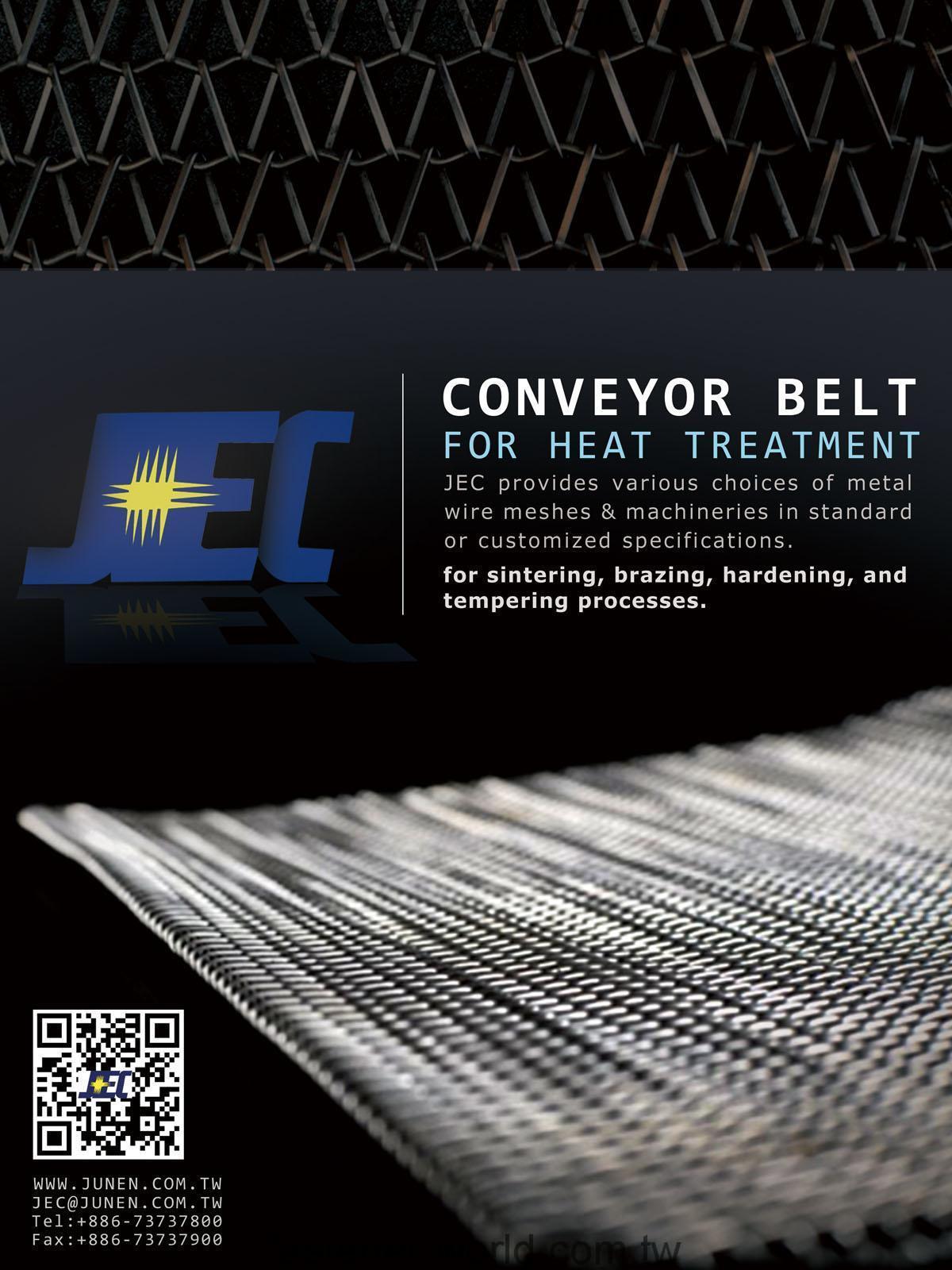 Hauptprodukte
Metallisches Baumaterial
Ofen für Wärmebehandlung
Abschreckofen
Sonstige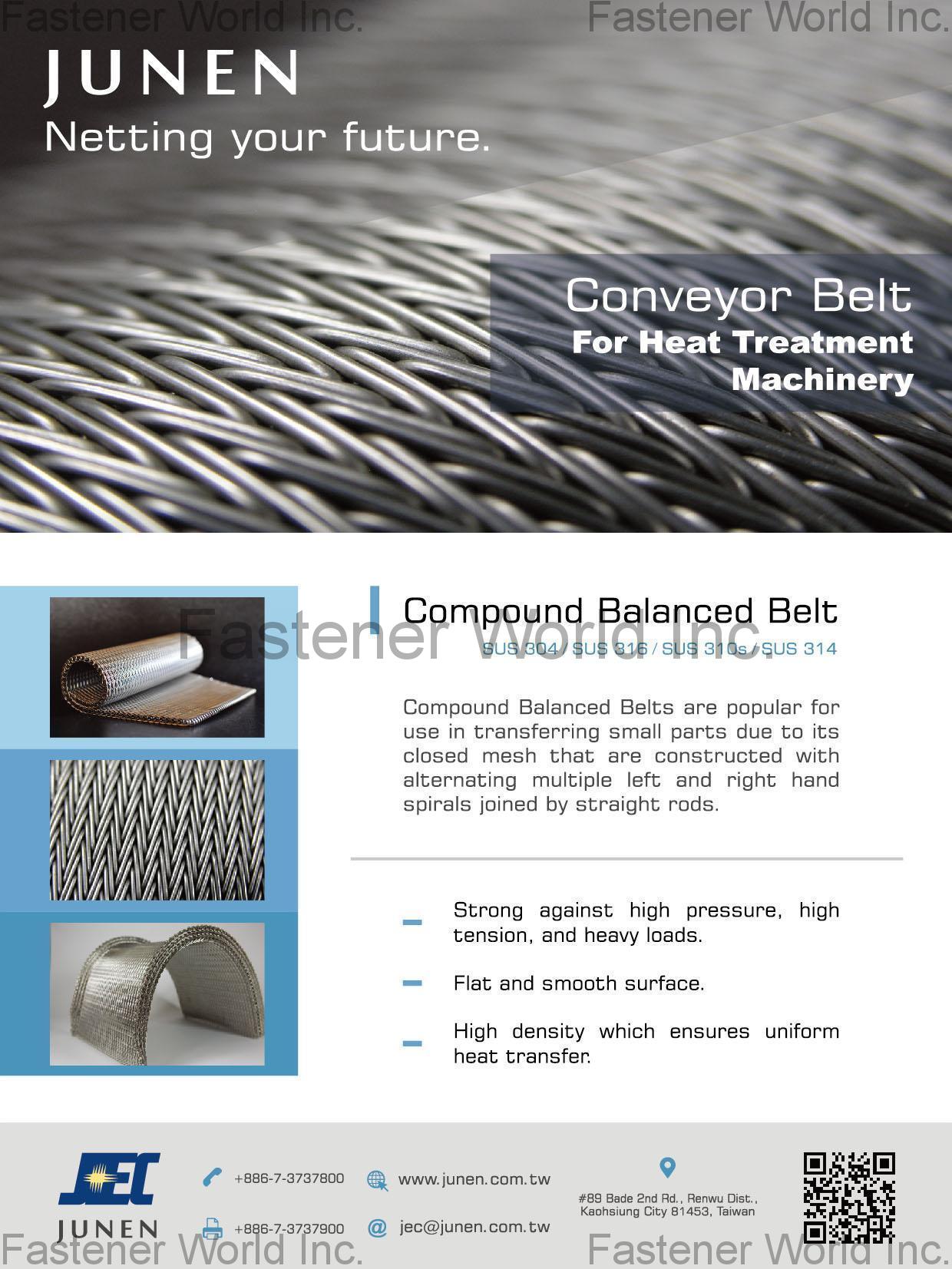 We make various kind of Metal Mesh & Metal Mesh Machinery.Expanded Metal M/CBrickwork Reinforcing Mesh M/CAngle Bead & Plaster Stop Bead M/CC Type Perforated Metal M/CPlano Type Perforated Metal M/CChain Link Fence M/CBarbed Wire Making M/CHexagonal Wire Netting M/CConcertina Razor Tape Producing M/CPVC Wire Extrusion Line
Conveyor Belt
Barbed wire machine
Sheet metal mesh machines