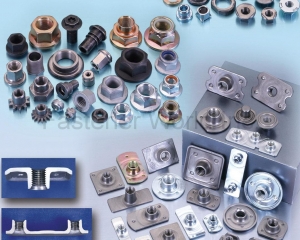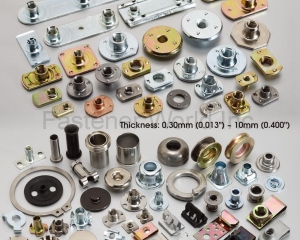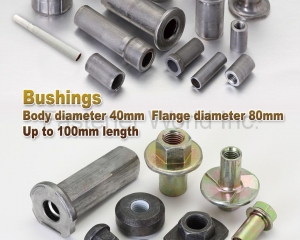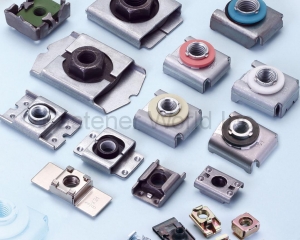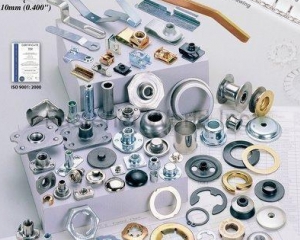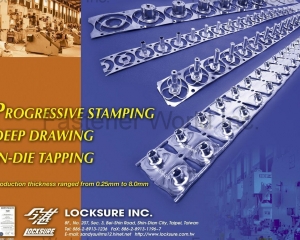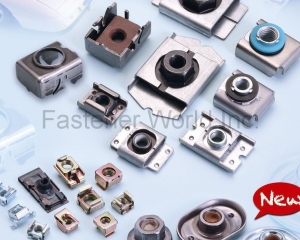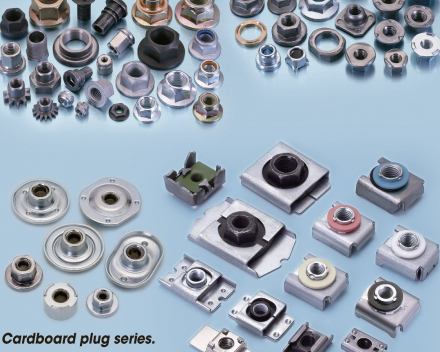 About Company
About Company


LOCKSURE INC. 

TAIWAN

8F., NO. 207 SEC. 3, BEISHIN ROAD, XINDIAN DIST., NEW TAIPEI CITY, TAIWAN

886-2-89131236 

886-2-89131196 , 886-2-89131197



Locksure's New Plant in Chuanghua Ready to Take off Automotive Welded Nut Runs in Mass Production

Year 2011 is a booming year for Locksure. It spent 2 years and successfully developed a series of automotive welded nuts, which are going into mass production after strict inspection and certificatioin. In addition, the new plant it co-built with Sheng Tien Metals. was completed in December 2010 and has started to operate since this January. In the new plant there are 106 sets of Press Machines (the largest one is 400 tons). When it introduced 3 sets of 300-ton Pressing Machines, 3 sets of 600-ton machines and 2 sets of 400-ton machines, the capacity has been doubled, reaching 800 tons per month. With efforts of the R&D team, the high-level technology of progressive stamping has been at the top. Considering the furture of Locksure, President Sandy Su said, "Year 2011 through 2012 will be years with the fastest growth and the most successful result for Locksure."

The biggest advantage of Locksure lies in the R&D. Its R&D team can design the most effective processing steps and dies per customer's drawing, making quality control stricter, increasing efficiency of production, and reducing costs to customers. The In-Die Tapping design can also apply to the Progressive Die, with tapping & holes Maximum at one time. Presence of threads monitoring and metal chip/burr control after tapping are also admired by international buyers in the automotive industry.

Defeating Competitors Worldwide & Entrusted by Major Car Makers to Develop New Products

"Sales Team" is another advantage of Locksure. The team has been welltrained and can fully cooperate with engineers to evaluate all elements of production including Metal Sheet Coil, Surface Treatment, Torque Strength, Proof Load, Quench-Tempering/Case Hardening/Carbonitriding Heat Treatment. The accurate quotes provided by the professional sales team have left a brilliant impression to customers.


Keywords
Automotive Screws
Weld Bolts (studs)
Turning Parts
Automotive Parts
Special Parts


Overseas Factory / Branch

Main Product
Automotive Screws
Weld Bolts (studs)
Turning Parts
Automotive Parts
Special Parts
Stamped Parts
CNC parts, CNC lathe
Special Cold / Hot Forming Parts
Stainless Steel Nuts
Automotive Nuts
Flange Nuts
Weld Nuts
Special Washers
4 Pronged T Nuts
Bushing
Cage Nuts
Push-on Nuts
SEMS Screws
Forged And Stamped Parts
Machine Parts
Prevailing Torque Nuts
Brass & Bronze Nuts Brass
Brass & Bronze Screws
Stainless Steel Screws
Stainless Steel Square Nuts
Screw Plug
Sleeve Nuts
Custom Washers
Flat Washers
OEM/ODM
Cage Nuts - Automotive
Exhibitions Attended

2019/03/19-03/21
FASTENER FAIR STUTTGART
Ads