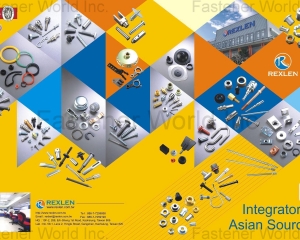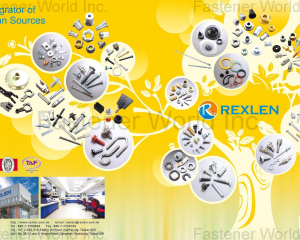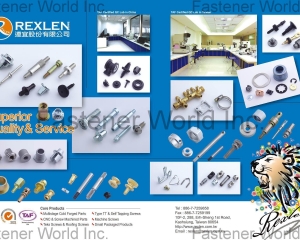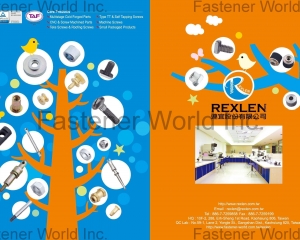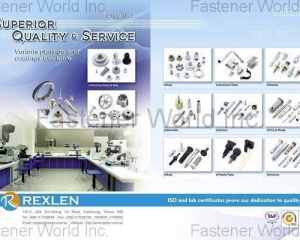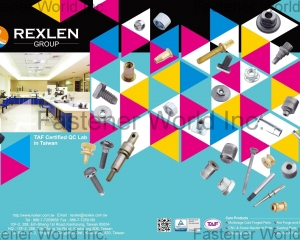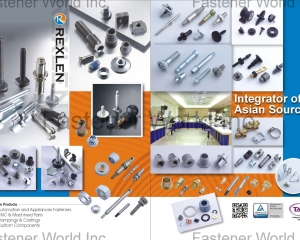 About Company
About Company


REXLEN CORP. 

TAIWAN

10F-2, 288, Erh-Sheng 1st Road. Kaohsiung, 80654 Taiwan

886-7-7259858

886-7-7259199

TRADER


REXLEN is a MULTI-FORMING COLD FORGED/CNC FASTENER manufacturer based in Taiwan for more than 35 years. We offer a wide range of fastener products, both custom-made and standard.

We have facilities in both Taiwan and China. Our clients are from all over the world. As an established professional trading company with our own factory, REXLEN is definitely your best choice. We are the "one-stop shop" for a wide variety of products.

Welcome to visit our website (http://www.rexlen.com.tw) and please feel free to contact us for inquiry if you are interested.

Deliver the highest quality components and services at the lowest possible total cost is our mission to our customers.
Certification
ISO-9001 , TAF
plants / Machines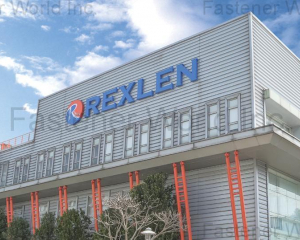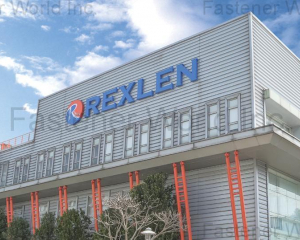 Keywords
Rivets
PPAP DOCUMENTS
Clinch Nuts
Clinch Stud
Customized Special Screws / Bolts


Overseas Factory / Branch

Main Product
Rivets
PPAP DOCUMENTS
Clinch Nuts
Clinch Stud
Customized Special Screws / Bolts
Machine Screws
CNC parts, CNC lathe
Forged And Stamped Parts
Injection Molding Machine Screws
A193 B7 Screws
All Kinds of Screws
Custom Bolts
All Kinds Of Nuts
Custom Washers
Combination Washers
Automotive Parts
Special Cold / Hot Forming Parts
Weld Nuts
Automotive & Motorcycle Special Screws / Bolts
SEMS Screws
Turning Parts
HOT FORGING PARTS,CASTING PARTS
Exhibitions Attended

2019/09/18-09/19
INTERNATIONAL FASTENER EXPO

2019/03/19-03/21
FASTENER FAIR STUTTGART

2018/10/30-11/01
INTERNATIONAL FASTENER EXPO
Ads