TAIWAN SHAN YIN INTERNATIONAL CO., LTD.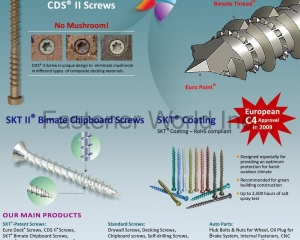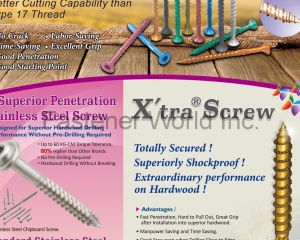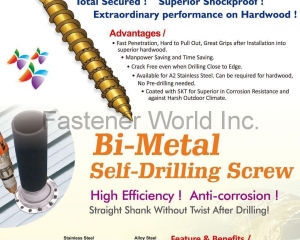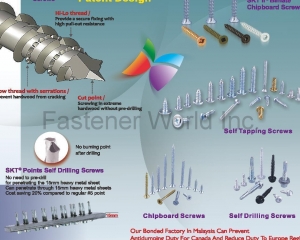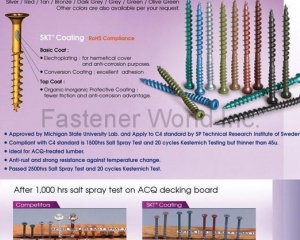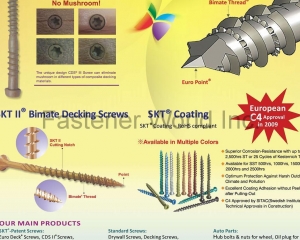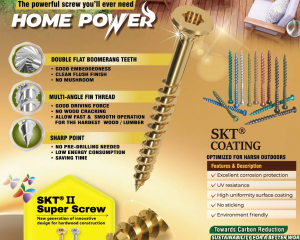 About Company
About Company


TAIWAN SHAN YIN INTERNATIONAL CO., LTD. 

TAIWAN

NO. 288 Ersheng 1st Rd., Chianjhen District, Kaohsiung City 806, Taiwan

886-7-7278089

886-7-7278996 



Founded in 1984, Taiwan Shan Yin International Co., Ltd. is a multinational enterprise group with 5 factories domestically and internationally. After more than 26 years of professional experience in manufacturing of patent fasteners, auto parts, and standard fasteners, the company has successfully set foot in the medical device industry, producing dental implant and related medical instruments. Taiwan Shan Yin provides the best quality products at reasonable prices, punctual delivery and prompt after-sales service which have gained lots of positive feedback from customers in more than 30 countries. In order to serve more customers and satisfy ever-growing market demand, Taiwan Shan Yin set up SOFASCO INDUSTRY in June 1989 in Malaysia to extend its global operations. While being in line with international standards, the company was ISO 9002 certified in 1997 and later QS 9000 in 2000. With continuous innovation and improvement, it achieved certification for ISO/TS 16949, the automobile quality management system, in 2006 and was certified by CNLA, Chinese National Laboratory Accreditation in 2001, to provide reliable products and outstanding service to each customer. With more than 26 years of unceasing research and professional operation, Taiwan Shan Yin is proud to offer the highest quality products and the best manufacturing techniques as well as perfect solutions and a complete set of services to meet diversified demands of global customers.
Certification
BSCI , CE , ISO-14001 , ISO-9001 , ISO/TS-16949 , QS-9000 , TAF , SA 8000
News

2013-09-30 
Taiwan Shan Yin is once again exhibiting 2013 National Industrial Fastener & Mill Supply Expo in Las Vegas. We would like to invite you to visit us at Sands Expo & Convention Center as our guest from Oct. 24th~25th, 2013. Our booth number is 433 at Hall A. We will be presenting our most innovative fasteners at the show. Hope to see you there!!
Keywords
Automotive Screws
Construction Fasteners
Multi-stage Screw & Parts
Wood Screws
Surface Treatment And Related Equipment


Overseas Factory / Branch

Sofasco Industries (M) Sdn. Bhd. / Penang, Malaysi&nbsp

MALAYSIA&nbsp

Plot 565, Kawasan Perusahaan Prai(F.T.Z.), 13600 Pari Penang, West Malaysia&nbsp

+60 4 399 1859&nbsp

+60 4 390 9425&nbsp
Mr. Jack Su &nbsp


Main Product
Automotive Screws
Construction Fasteners
Multi-stage Screw & Parts
Wood Screws
Surface Treatment And Related Equipment
All Kinds of Screws
Automotive & Motorcycle Special Screws / Bolts
Customized Special Screws / Bolts
Deck Screws
Corrosion Resistant Screws
Chipboard Screws
Drywall Screws
DIY with Construction Screws, Drywall Screw, Wood Screw, Decking Screw, Chipboard Screw, Stainless Steel Screw, Self Drilling Screws
Exhibitions Attended

2019/09/18-09/19
INTERNATIONAL FASTENER EXPO

2019/03/19-03/21
FASTENER FAIR STUTTGART

2018/10/30-11/01
INTERNATIONAL FASTENER EXPO
Ads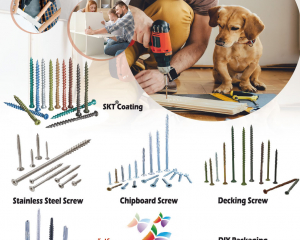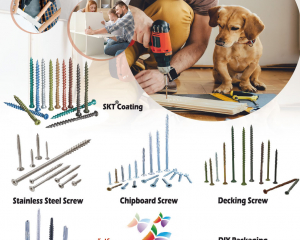 Company Report