About Company
CHITE ENTERPRISES CO., LTD. began operations in 1994, has been one of the most rapidly growing companies for fasteners business in Taiwan and China during the past decade. We have devoted to providing the best service, quality and prices to our customers since company was founded.

CHITE ENTERPRISES CO., LTD. 

TAIWAN

19F, No.615, Sec.2, Ta Tung Rd., Tainan City 701, Taiwan

886-6-2892423  

886-6-2892290 

Please Login

Certification

CE , ISO-9001 , ISO-9002 , TAF



Main Product
Custom Washers
Flange Nuts
Hexagon Nuts
Wheel Nuts
Chipboard Screws
Drywall Screws
Self-drilling Screws
Machine Screws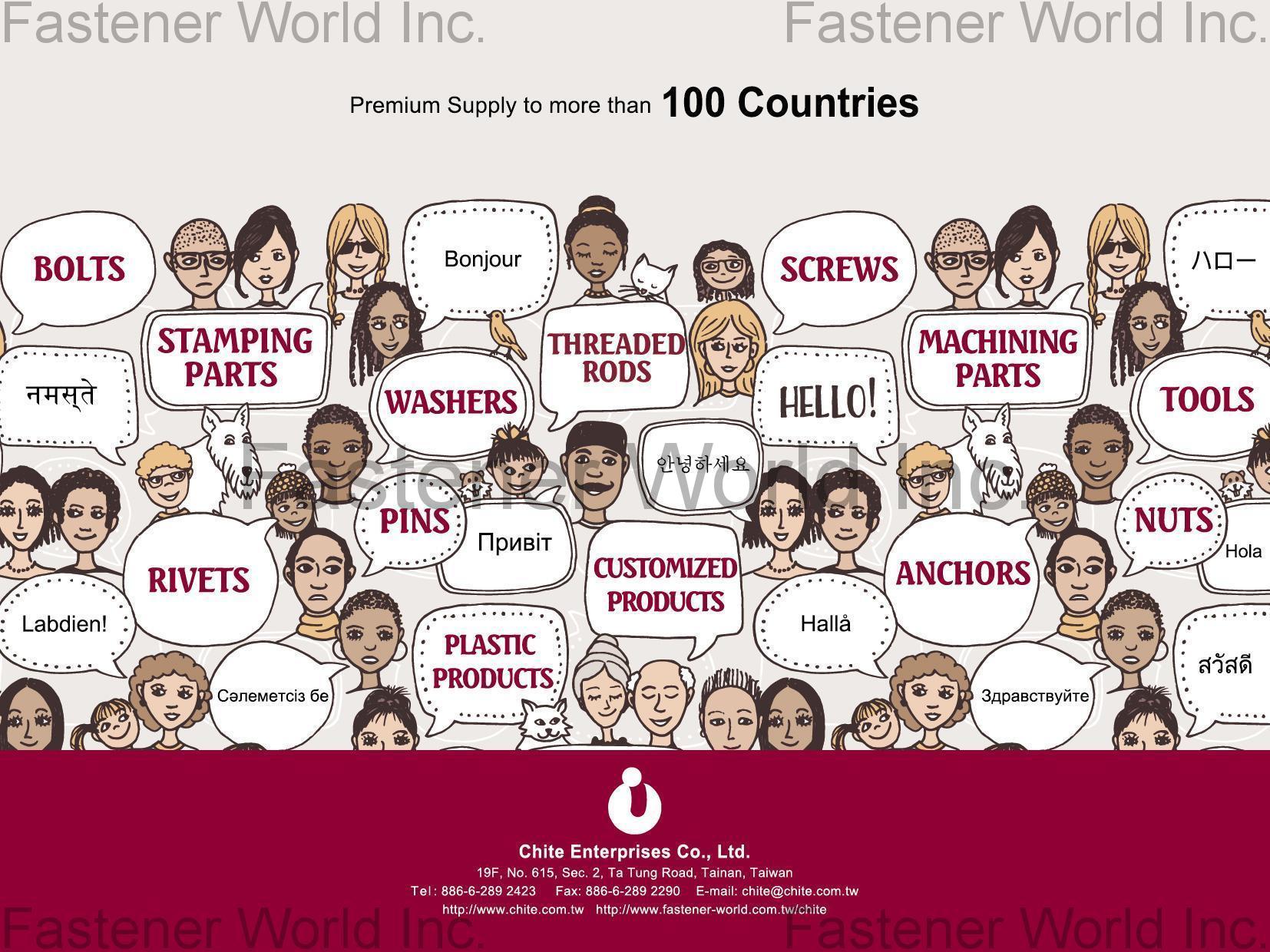 ‧SCREWS
‧BOLTS/STUDS
‧NUTS
‧STAMPING PARTS
‧FURNITURE SCREWS & ASSOCIATES
‧ANCHORS
‧TOOLS
‧WASHERS/PINS/RIVETS/NAILS/MACHINE PARTS
‧STAINLESS STEEL PRODUCTS
‧ALUMINUM/BRASS/COPPER/NYLON/PVC/PLASTIC/EPDM PRODUCTS
SCREWS/BOLTS/NUTS
SCREWS
All Products by DIN, ANSI, BS, ISO, JS, AS and ASTM standard are available, further more CHITE welcome customers' blue prints to develop together.