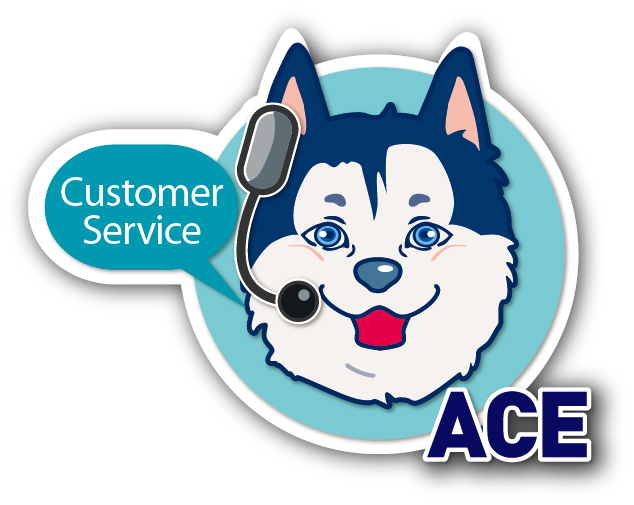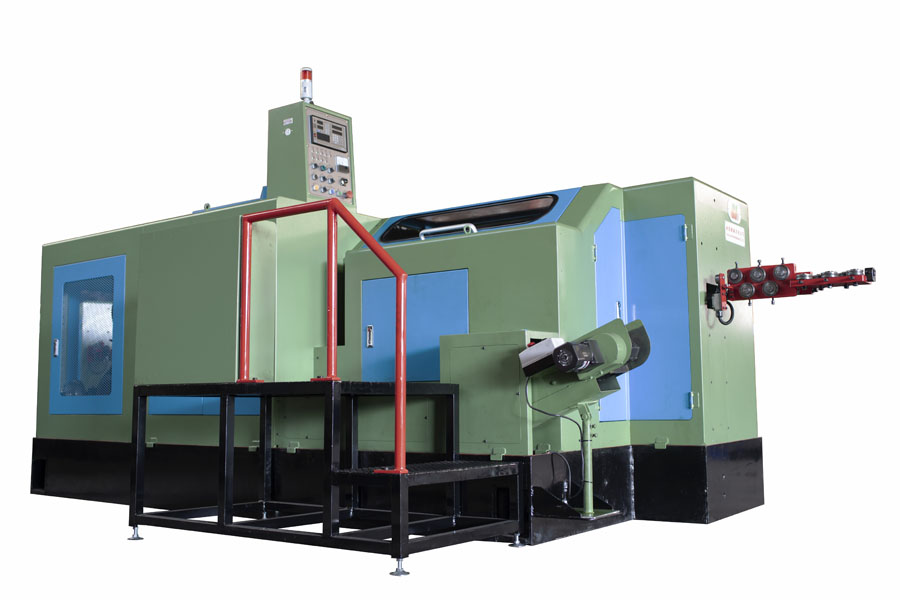 New Product Ready for Europe! High Productivity/Efficiency/Speed Screw Forming Machine Chao Jing Precise Machines Enterprise Co., Ltd.

Add to my favorite
2022-05-19
Serving Customers Right from the Fastener Kingdom in Taiwan
Chao Jing, a Taiwanese fastener machine manufacturer with a reputation for quality, provides products including screw forming machines, heading machines, thread rolling machines, and special parts forming machines. Headquartered in Yunlin County in northern Taiwan, Chao Jing has most of its customers from ​​Gangshan (Kaohsiung City) in the south which takes 1 to 1.5 hours to arrive. Therefore, the company decided to set up a southern branch office to offer better and immediate service. The company said the headquarters in Yunlin focuses on assembling and R&D to continuously provide customers with better products and more precise machines at reasonable prices.
High-Speed Screw Forming Machine
New Product Launched Expands Sales in Europe
The global economy has suffered setbacks in the past two years, but it never puts a stop to Chao Jing. The company used the time to invest in the development of new products and successfully rolled out "2-die 2-stroke screw forming machine". The machine improves production efficiency, in every minute producing 360 pieces of 50mm screws or 300 pieces of 100mm screws, or 20 pieces of 150m screws. In addition, it provides a strong competitive edge by saving more than 50% space for European and global customers. Chao Jing is also planning to roll out multi-stroke high-speed screw forming machines this year with undoubtedly excellent performance in efficiency and stability.
Besides the new product, customization is another advantage of Chao Jing that no other companies can compete with. "Many customers have done studies on machines and they provide us with feedback. We hold meetings discussing all positive and negative suggestions. Through conversations, we keep improving our machine structure and bring the benefits from these experiences and maximized production efficiency back to consumers so they can use better machines to manufacture higher quality products." Taiwan's fastener industry has been transitioning to high-end products in recent years. To be the strongest support for customers, machinery factories must improve themselves. Chao Jing doesn't take quality control lightly. It requires that processing partners improve the precision of manufactured parts, and that assembly should comply to drawings and process requirements provided by the design department.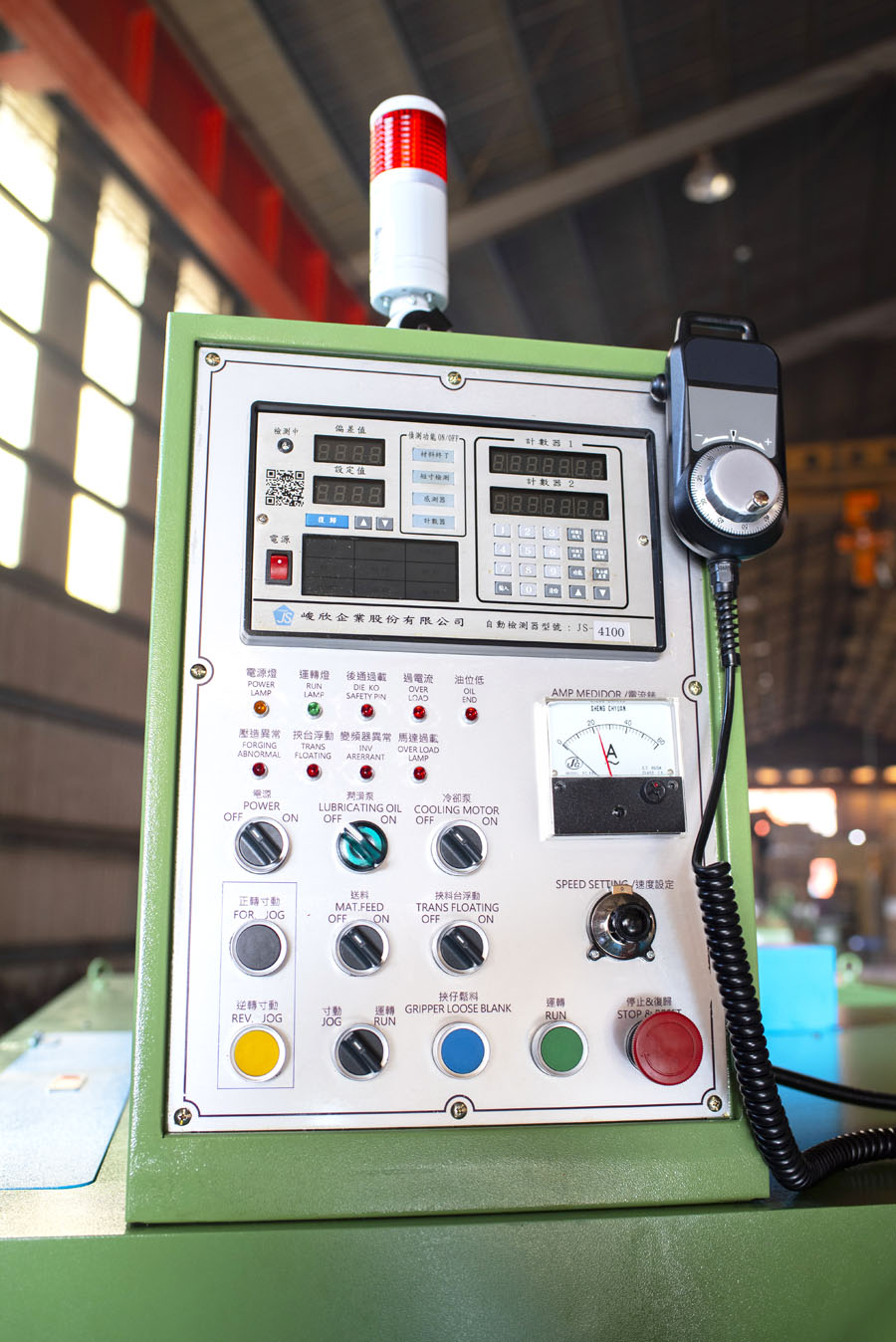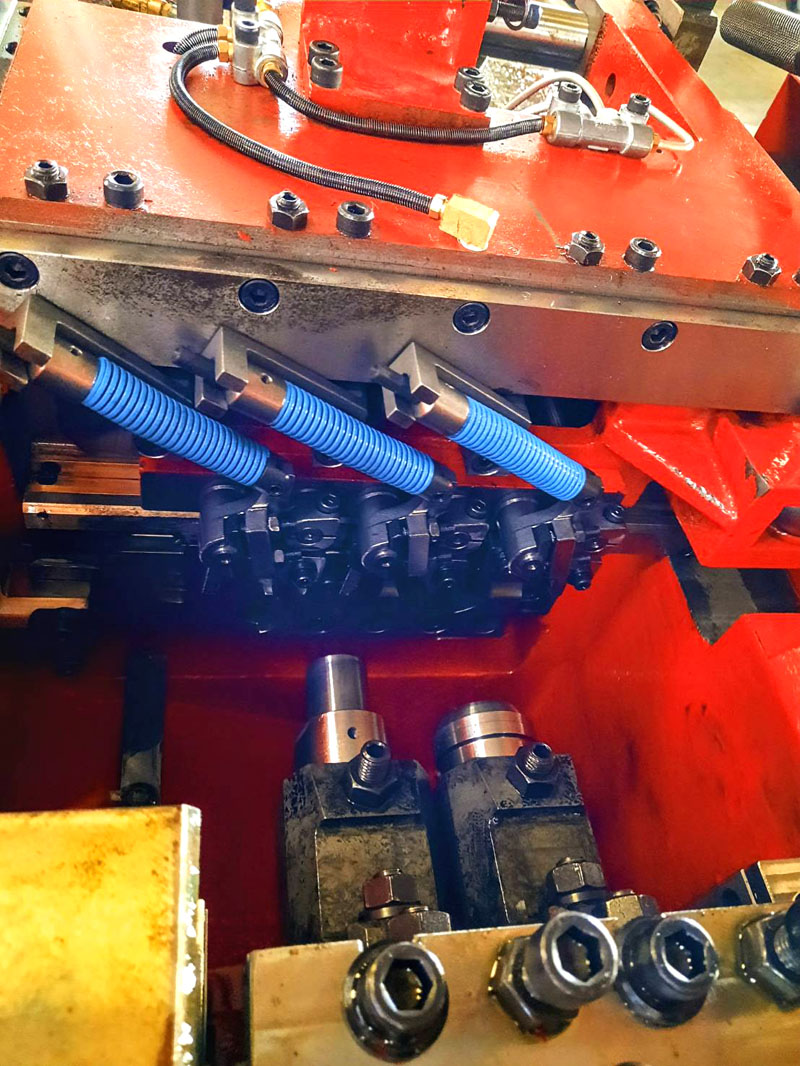 Optimistic About the Turkish Market;
En Route to Product Expansion in Europe and the World
Chao Jing analyzed that Turkey locates in a strategic position at the crossroads between Europe, Asia, and the Middle East, and it has experienced stable economic development in the past decade. Metal fasteners, hand tools and lock industries are among the primary industries for Turkey, and there are many automotive and components companies in this country. Most of the neighboring countries are major auto countries, giving Turkey with an annually escalating market scale an important role in the global automotive manufacturing chain. Besides Turkey, Chao Jing is looking forward to the business opportunities in neighboring European countries and planning to expand product sales in Europe and even the global market.
The company believes that Taiwanese fastener machine companies should actively acquire international certificates because CE and other EU certificates are regarded as the tickets for manufacturers to enter the European market. Products with international certificates can give customers a boost of confidence and recognition for small enterprises, and motivate them to purchase. "We will continue to improve ourselves. We will spread our machines to every corner of the world when the whole world market is open!"
New
Product
Europe
High-Productivity
Efficiency
Speed Screw
Forming Machine
Chao Jing
Precise Machines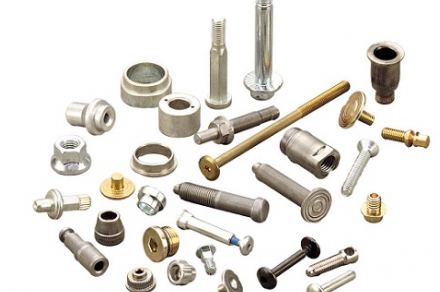 2022-06-16

Subscribe