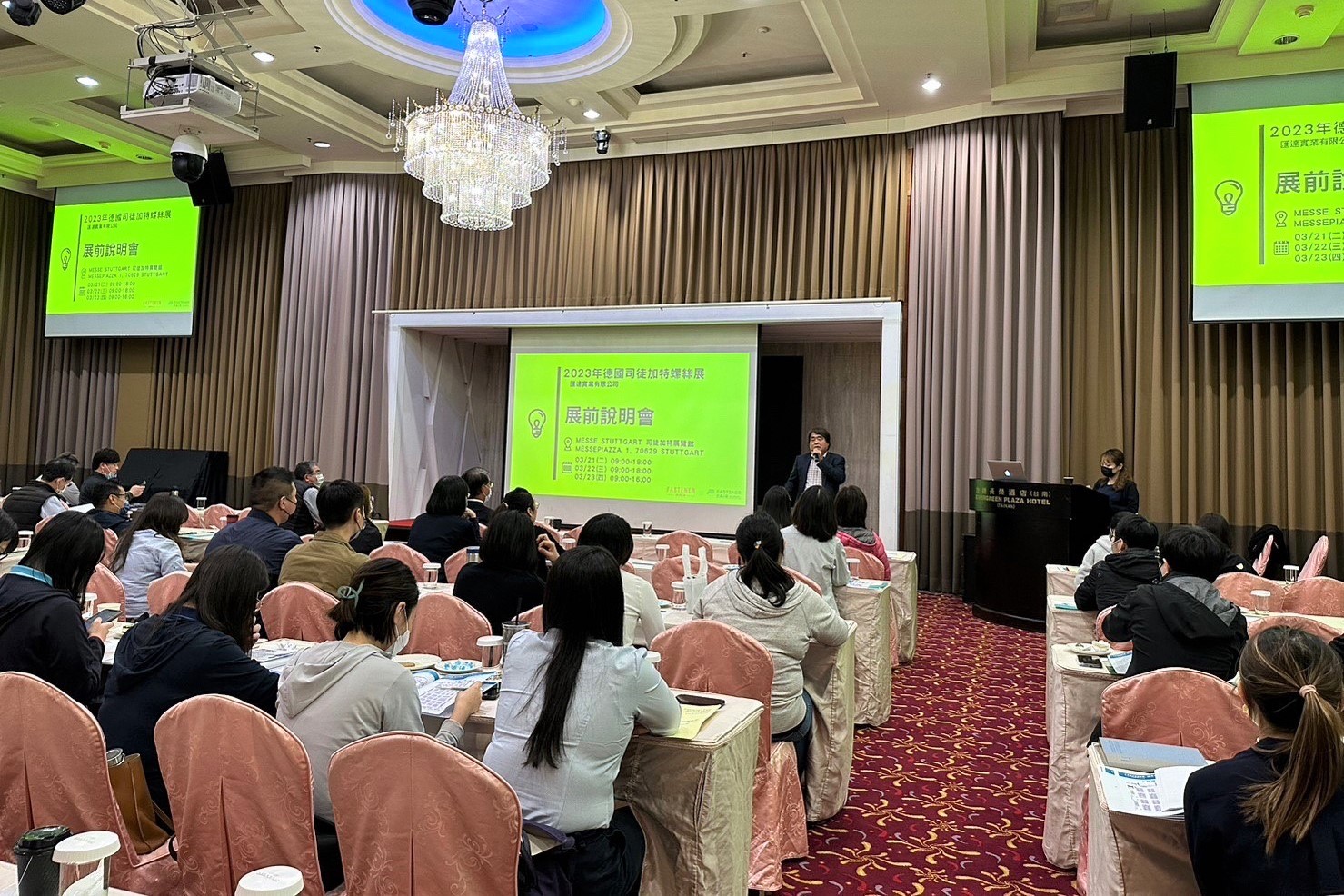 Fastener Fair Global 2023 Preshow Orientation for Taiwan Exhibitors Ends with Satisfying Feedback

Add to my favorite
2023-01-12
After four years of postponement, Fastener Fair Global will finally be held on March 21-23, 2023. The organizer's exclusive agent in Taiwan, Fastener World Inc., is expected to form a large exhibiting group of more than 130 Taiwanese companies to participate in the Fair, which will further deepen the cooperation between Taiwanese fastener supply chains and the greater European market full of business opportunities.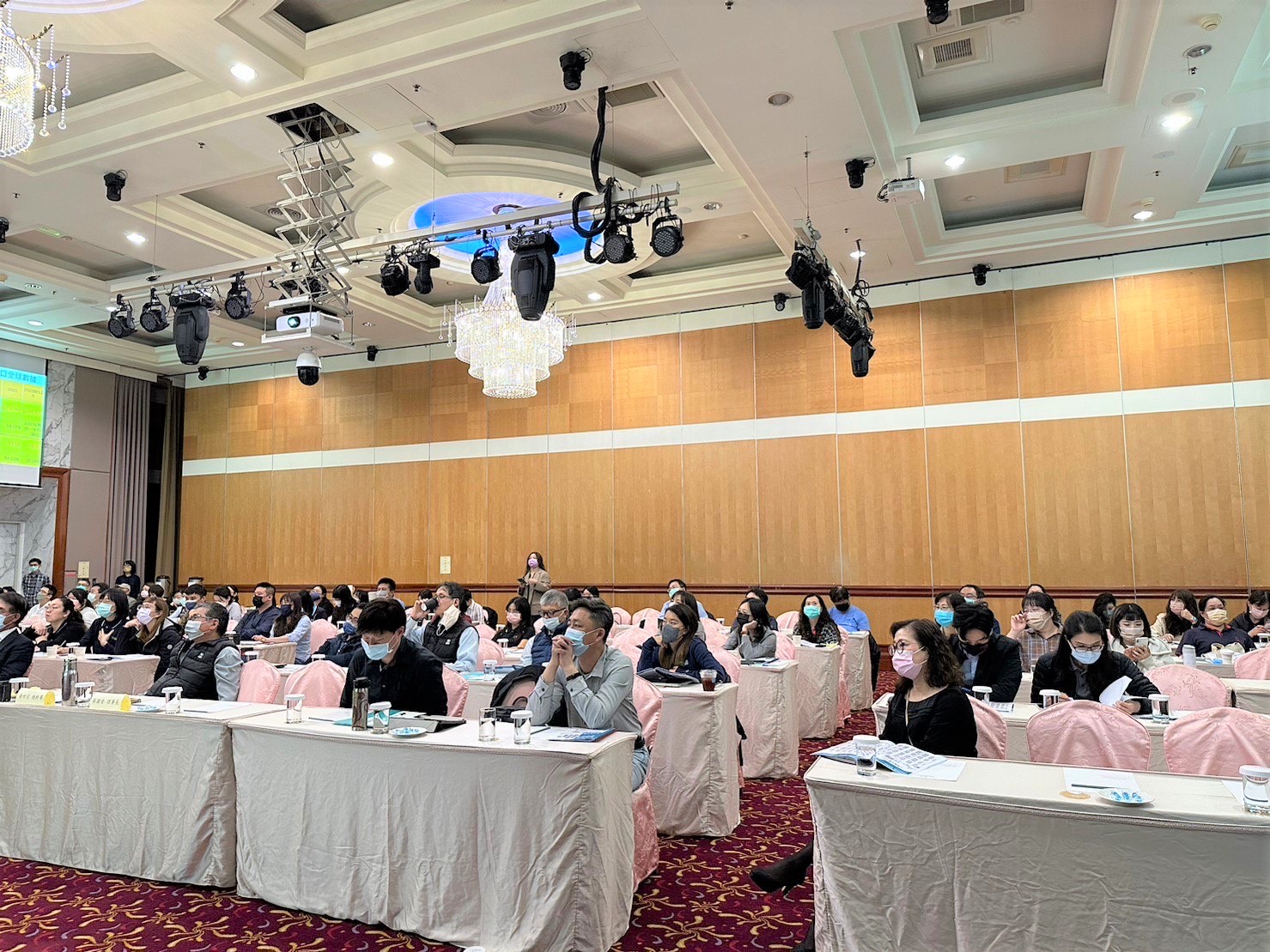 In order to provide Taiwanese exhibitors with a more comprehensive understanding of the details that should be paid attention to before and during the Fair as well as the current situation of the European market before setting out to participate, the organizer's exclusive agent in Taiwan, Fastener World, held a preshow orientation on January 11 (Wed.) at Evergreen Plaza Hotel (Tainan) and invited more than 100 exhibitor representatives to attend. TFTA Chairman Josh Chen and TIFI Executive Secretary Shih-Tsung Huang on behalf of TIFI Chairman Tu-Ching Tsai were also present to deliver their speeches.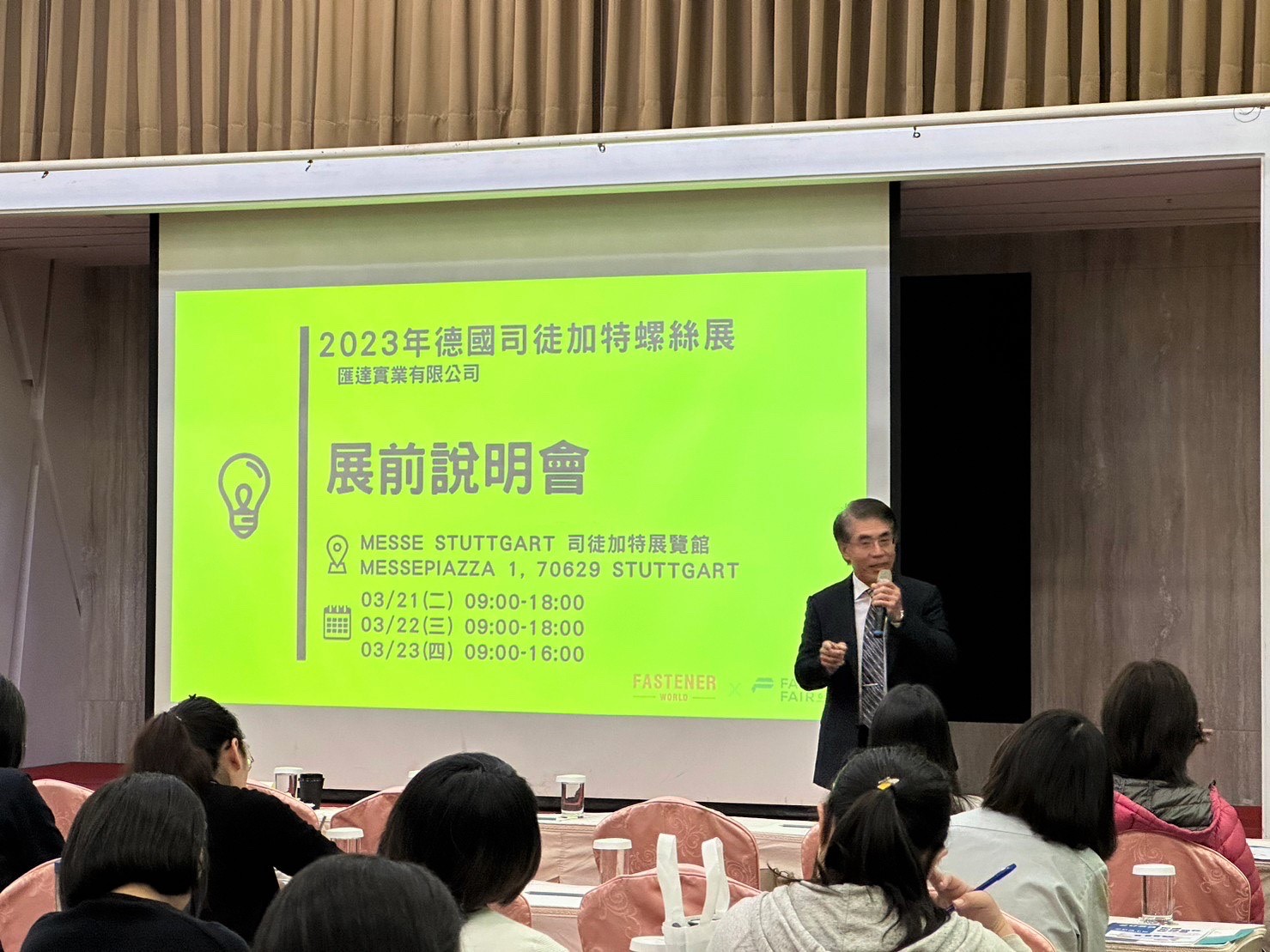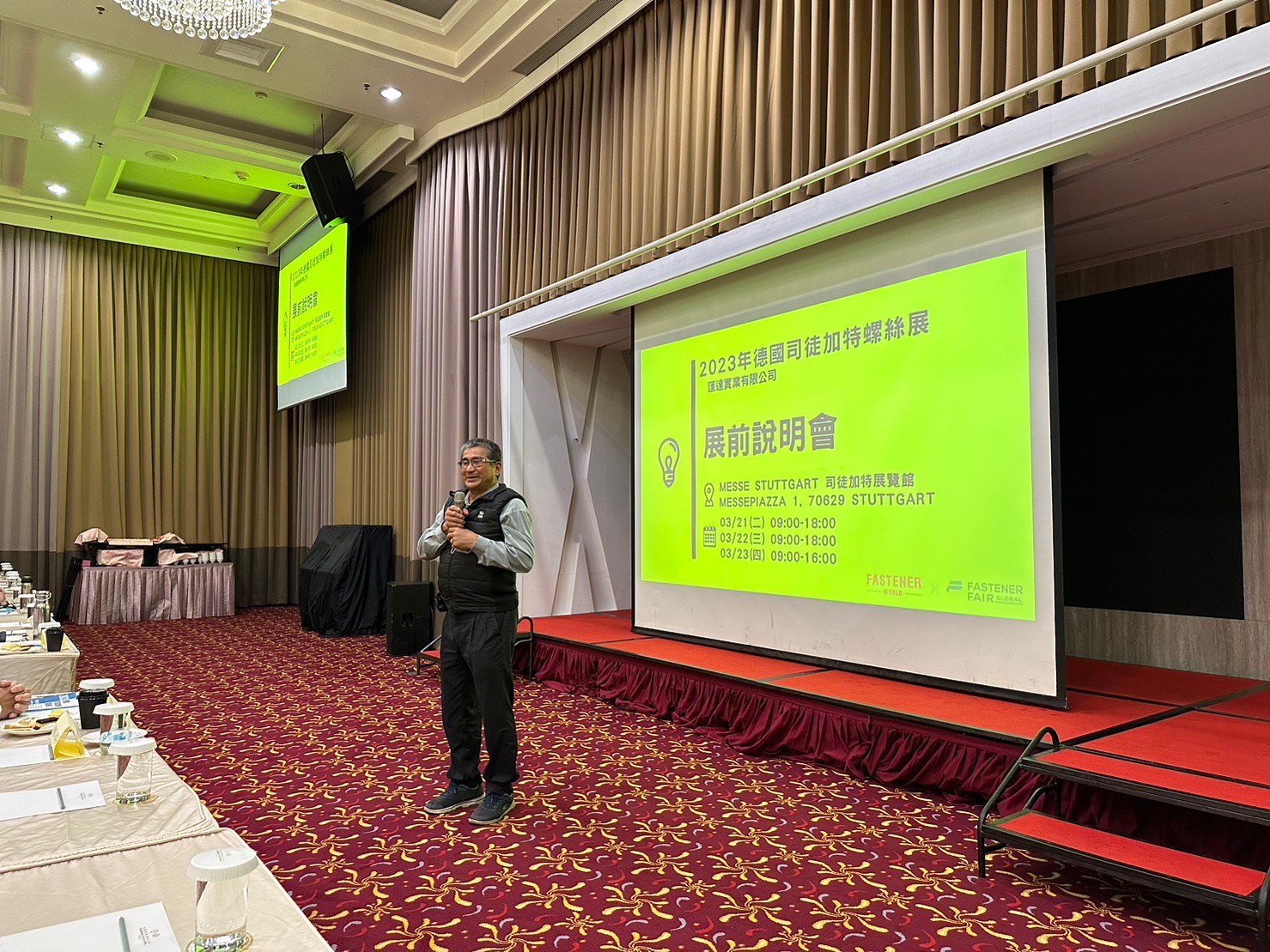 Fastener World Magazine President William Liao said in his opening speech, "I'd like to thank everyone for exhibiting at FF Global through Fastener World. Since the first edition of the Fair, its popularity and importance in the global fastener industry has been increasing year after year, and it is now the largest and most leading dedicated fastener fair in the world. Every past year, more than 100 Taiwanese exhibitors chose to exhibit through Fastener World. This show is also an important platform for Taiwanese exhibitors to develop the European market and strengthen their business deployment in Europe. We hope that through this pre-show orientation, our professional team can help exhibitors make adequate preshow preparations and seize the European fastener market, which is gradually recovering after the epidemic.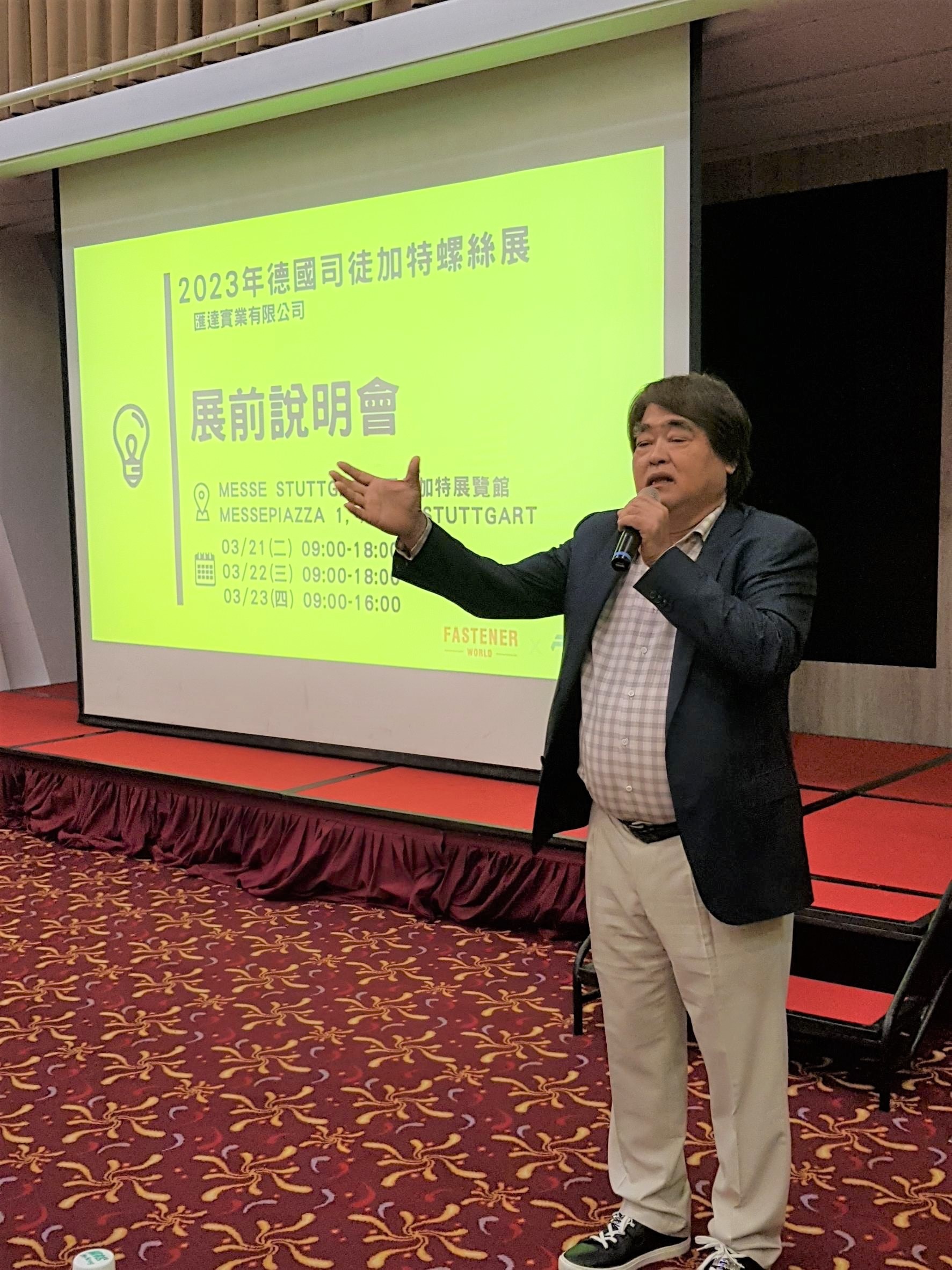 During the conference, the editors of Fastener World also briefed about the overall development trend of Taiwanese fasteners exported to the world over the past 20 years, important data and events of exporting to Europe and the United States, the dynamics of European target manufacturers and the recent concerns of European buyers, etc., which were presented in tables and charts. Vice Editor-in-Chief of Fastener World Magazine, Gang Hao Chang said, "In 2022, Taiwan's fastener exports reached 1,607,000 tons, almost the same as in 2021, and the export value reached US$6.142 billion, a 15.47% increase compared to 2021. The competitiveness and performance of Taiwan is more impressive than that of other countries. These slides will not only let exhibitors understand the importance of Taiwan's fastener supply chain in the global industry and the expectation of its future development, but also will let them know the fact that the current overseas exhibitions have gradually returned to normal and that overseas buyers are looking forward to contacting Taiwanese suppliers at the Fair face to face and to discussing purchasing and further cooperation.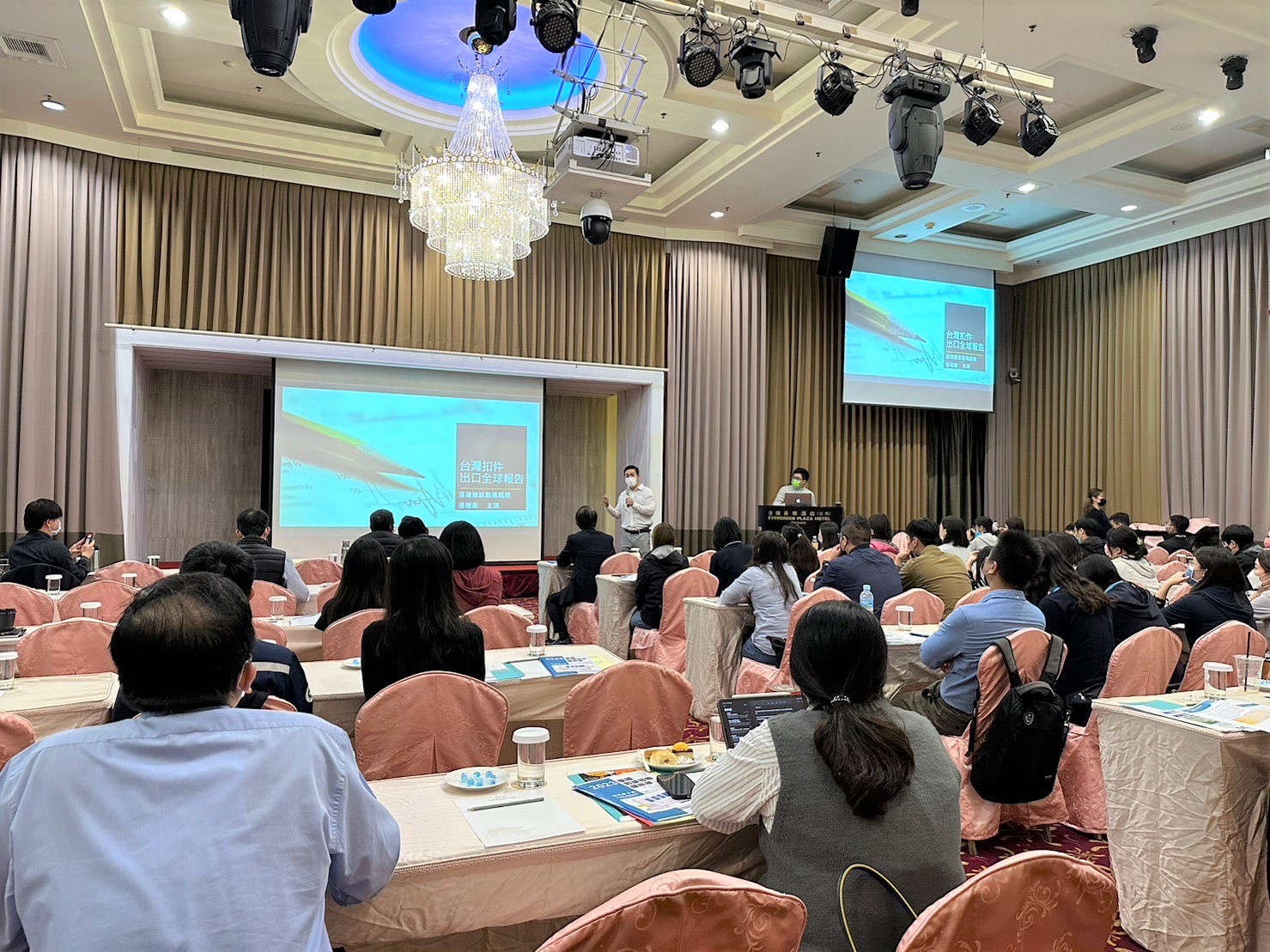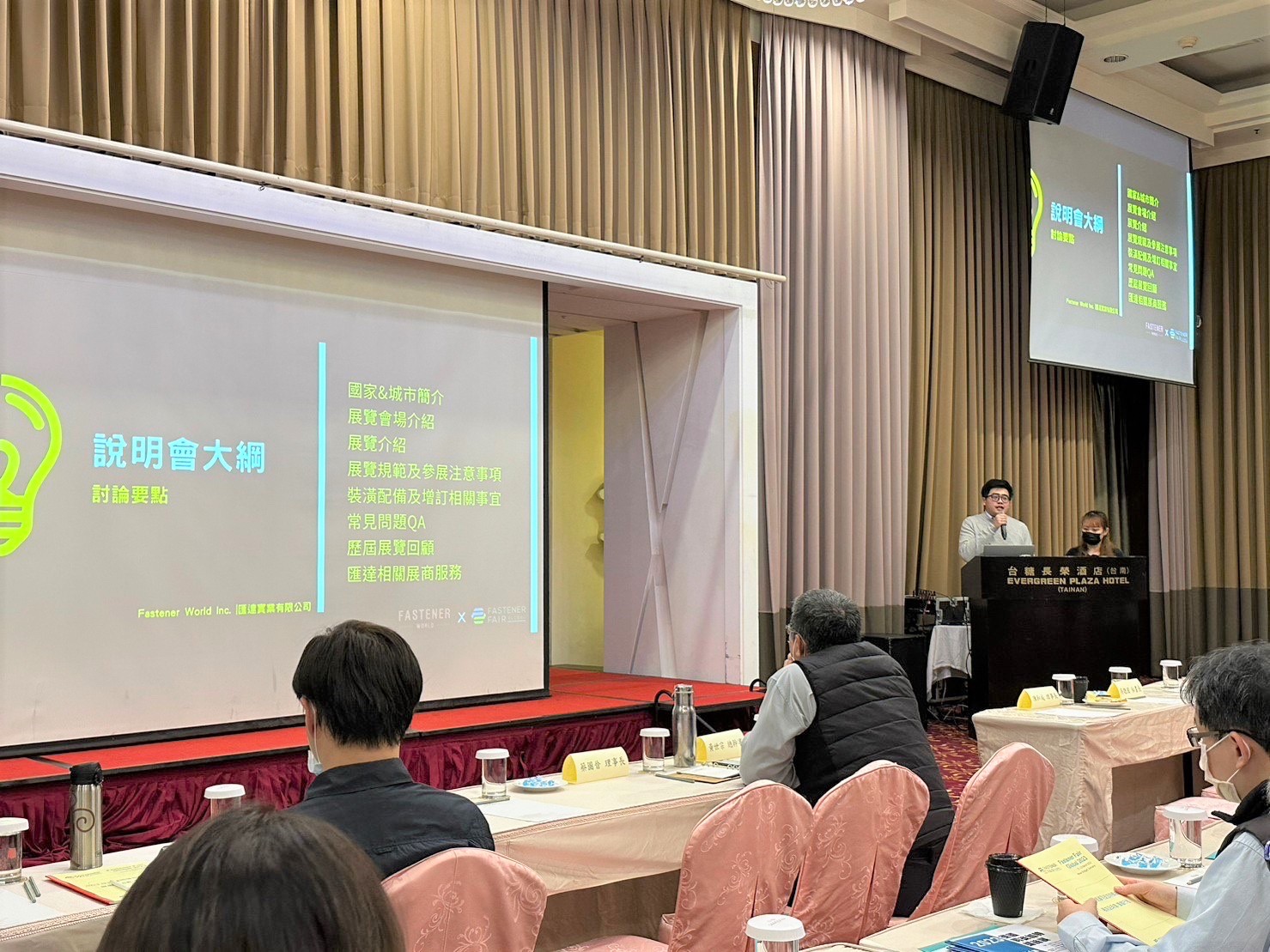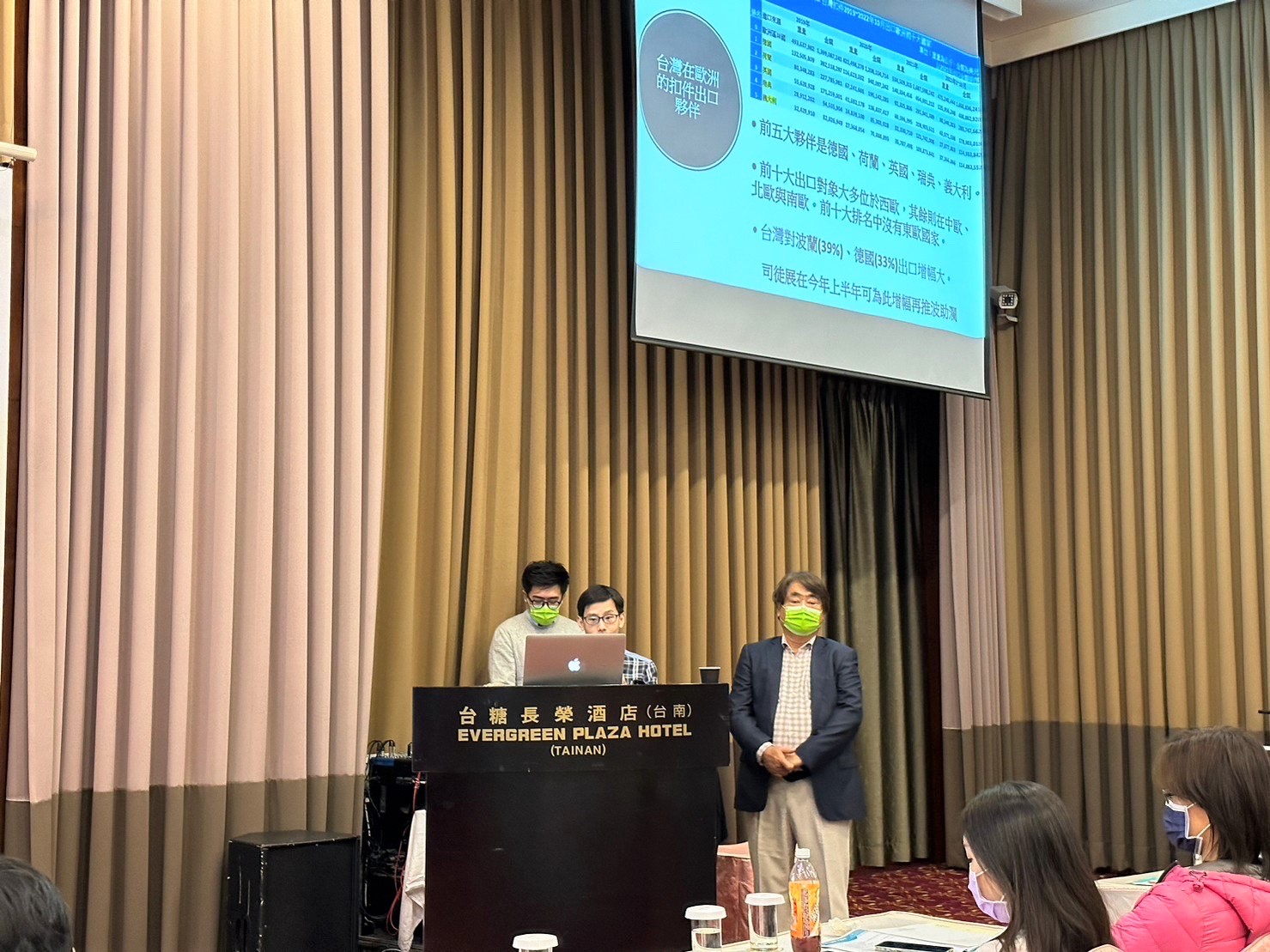 Many exhibitors also made their inquiries about the floorplan, exhibition permits and documents applications, stand furniture and extra rentals, product delivery, exhibition planning and itinerary...etc. Fastener World's staff were also present to provide detailed onsite explanations, which did help them a lot.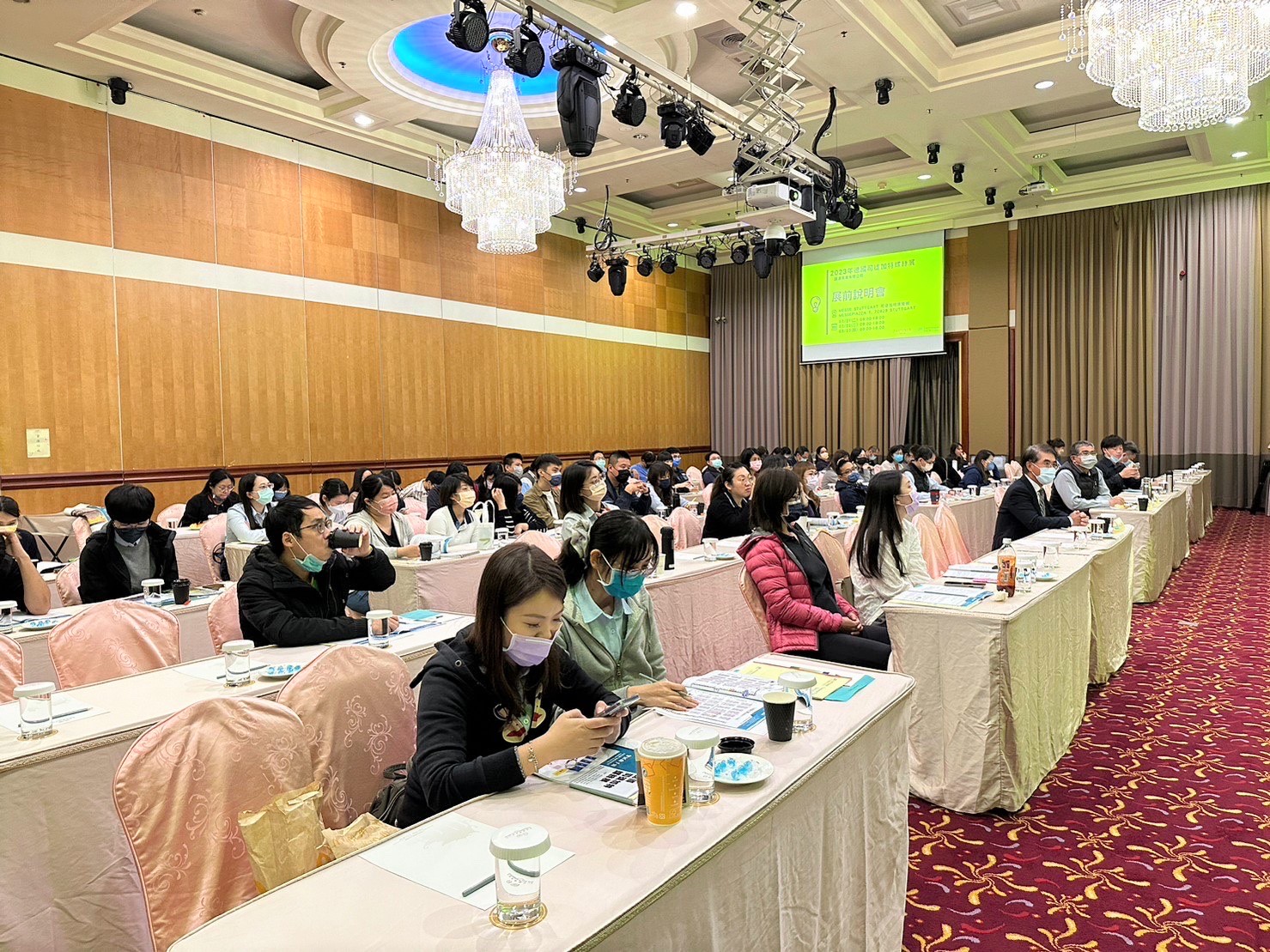 Fastener Fair Global
Taiwanese exhibitors
Fastener World Magazine
Preshow explanation session
Taiwan sales agent
德國司徒加特螺絲展
台灣展商
惠達雜誌
展前說明會
台灣總代理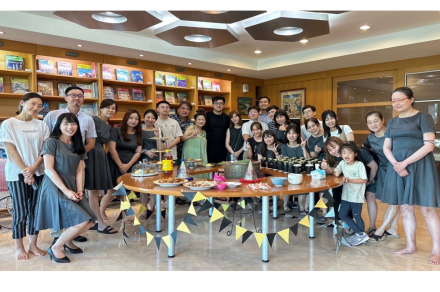 2023-07-10

Subscribe