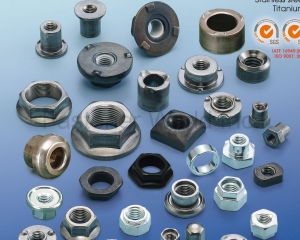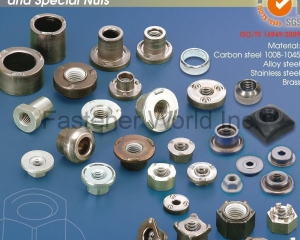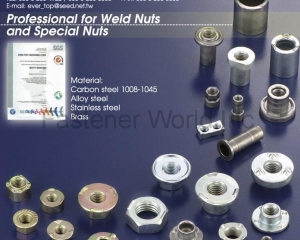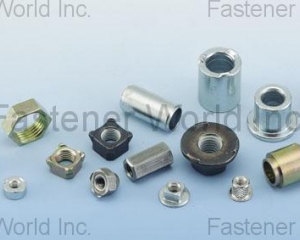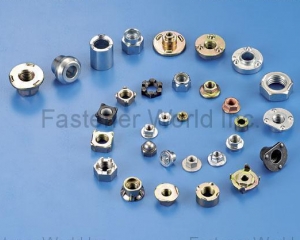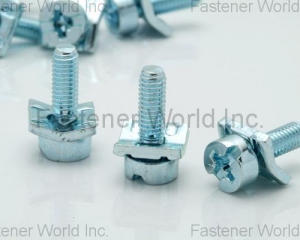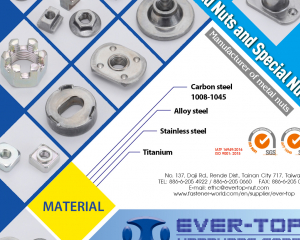 About Company
About Company


EVER-TOP HARDWARE CORP. 

TAIWAN

NO. 137, DAJI RD., RENDE DIST., TAINAN CITY 717, TAIWAN

886-6-2054922  , 886-6-2050660

886-6-2050880 



Ever-Top Hardware Corporation is established in 1993.we do effort on high quality, developing special nuts and service for satisfying customers' requirements. our major products are welding nuts and special nuts M4 t o M27 as per customer drawings, total over 1650 sizes, for AUTO market.
Certification
IATF16949 , ISO-9001
Keywords
Automotive Nuts
Castle Nuts
Flange Nuts
Heavy Nuts
Tee Or T Nuts


Overseas Factory / Branch

Main Product
Automotive Nuts
Castle Nuts
Flange Nuts
Heavy Nuts
Tee Or T Nuts
Weld Nuts
Spacers
Cold Forged Nuts
Acme Nuts
Special Nuts
Sleeve Nuts
Left-hand Nuts
Motorcycle Nuts
Profession for Weld Nuts, Special Nuts, Metal NutsPPAP Level 3 AvailableMaterial: Carbon Steel 1008-1045, Alloy Steel, Stainless Steel, Brass
Ads