SCREWTECH INDUSTRY CO., LTD.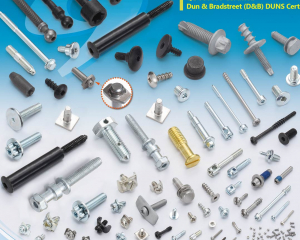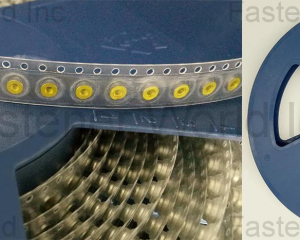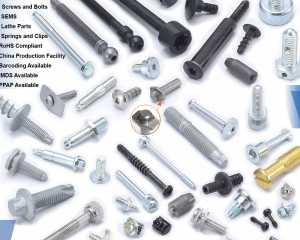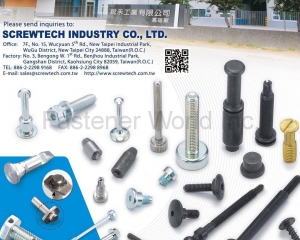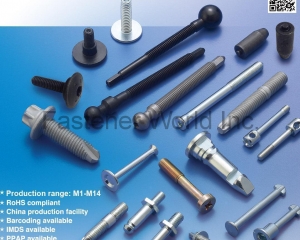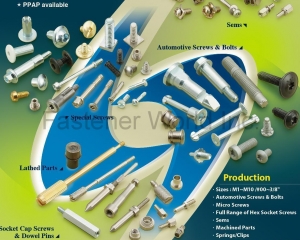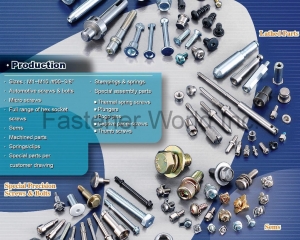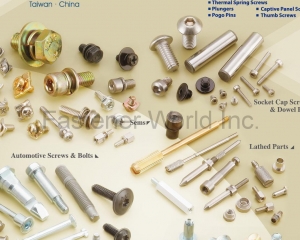 About Company
About Company


SCREWTECH INDUSTRY CO., LTD. 

TAIWAN

7F., NO. 15, WUCYUAN 5TH RD., NEW TAIPEI INDUSTRIAL PARK, WUGU DIST., NEW TAIPEI CITY 24888, TAIWAN

886-2-2298 9168 

886-2-2298 8968 

MANUFACTURER


From its beginning in 1998, ScrewTech Industry Corporation (ScrewTech) has since become one of the world's leading manufacturers of precision screws and parts for both the domestic and international high tech industry. ScrewTech has prided itself on being able to cultivate dynamic relationships with customers, develop a depth of R&D experience, and meet strict customer demands and deadlines. Its production ranges from the manufacture of simple parts to a wide variety of finished precision screws, screw assemblies, machined parts and springs according to client requirements. To meet the ever-growing demand from domestic and international customers, ScrewTech opened a 12000 m² plant in Wujiang (near Shanghai), China in 2001, later increasing plant size to 15000 m² in 2006. In 2002, ScrewTech moved its Taiwan operations to a 1500 m² facility in Wugu (near Taipei) and has plans to open a new 6000 m² plant in southern Taiwan in 2007. The 2005 monthly total production was 80 million parts at the Taiwan plant and 250 million parts at the China plant. These figures are expected to grow. In its first year, ScrewTech acquired ISO 9001 certification for its Taiwanese operations and later extended this certification to plant operations in China. In 2006 ScrewTech obtained TS 16949 certification for its plant in Wugu, adding greater value to its domestic and international clients.In 2007 the China plant acquired ISO 14000 certification. The combination of efficiency, high quality and precision has differentiated ScrewTech from its competitors and has attracted the attention of many leading hi-tech manufacturers of:  Laptops  Automobiles  PCs  Cell phones  Personal Digital Assistants (PDAs)  Liquid Crystal Display (LCD) units  Appliances  Motors  Motorcycles ScrewTech works with its customers to continuously improve efficiency and quality of service. Particular focus is given to the following areas of ongoing development: o Management systems and corporate strategy o Production and delivery processes o Product research and development o Quality control / quality assurance mechanisms o Adherence to RoHS environmental protocols For a more detailed look at the range of ScrewTech products you are invited to examine our latest parts brochure.  
Certification
ISO-9001:2015
plants / Machines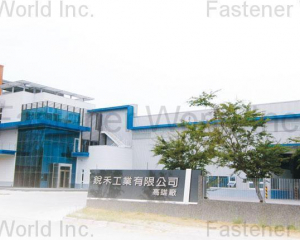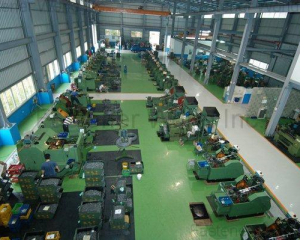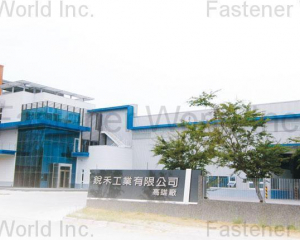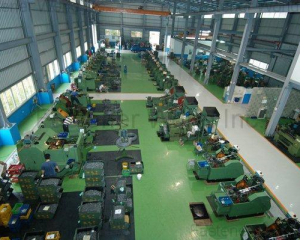 News

2020-08-11 
2022 Taiwan International Fastener Show
DATES : April 19-21, 2022
BOOTH NO. : To be advised
LOCATION : Kaohsiung Exhibition Center (No.39, Chenggong 2nd Rd., Qianzhen Dist., Kaohsiung City 806, Taiwan)

2020-08-11 
2017 National Industrial Fastener & Mill Supply Expo
DATE : October 17 - 19, 2017
BOOTH NO. : 1773
LOCATION : Las Vegas Convention Center, Central Hall, Las Vegas, NV USA

2020-08-11 
2018 Taiwan International Fastener Show
DATES AND HOURS :
April 10 (Tuesday) -12 (Thursday) 2018, 9:00 a.m. -5:00 p. m.
BOOTH NO. : B2130
LOCATION : Kaohsiung Exhibition Center (No.39, Chenggong 2nd Rd., Qianzhen Dist., Kaohsiung City 806, Taiwan)

2020-08-11 
2019 INTERNATIONAL EXHIBITION FOR THE FASTENER AND FIXING INDUSTRY
DATES AND HOURS :
March 19 (Tuesday) -21 (Thursday) 2019, 9:00 a.m. -6:00 p. m.
BOOTH NO. : 3189, Hall 5
LOCATION : MESSE STUTTGART (Messepiazza 1 70629 Stuttgart Germany)
Keywords
Automotive & Motorcycle Special Screws / Bolts
Customized Special Screws / Bolts
Precision Electronic Screws
SEMS Screws
TEK Screws


Overseas Factory / Branch

Wujiang ScrewTech Precision Industry Corporation &nbsp

CHINA&nbsp

339 Fuxing Road (South Side)Xingta Wujiang, Jiang Su PRC 215213&nbsp

86-512-63290280&nbsp

86-512-63290857&nbsp
&nbsp
Main Product
Automotive & Motorcycle Special Screws / Bolts
Customized Special Screws / Bolts
Precision Electronic Screws
SEMS Screws
TEK Screws
Flat Head & Socket Head Cap Screws
Multi-stage Screw & Parts
Shoulder Screws
Triangular Thread Screws
Open Die Screw
Alloy Steel Screws
Thread Rolling Screws
Appliance Screws
Assembly Captive Screws
Automotive Screws
Ball Ended Screws
Miniature Precision Screws
Double-head Screws / Bolts
Double Lead Thread Screws
Flange Screws
Flange Washer Head Screws
Hexagon Washer Head Screws / Bolts
Combined Screws
High Low Thread Screws
Hexagon Head Cap Screws
Self-Tapping Screws
Special Screws
Knurled Head Screws
Machine Screws
Non-standard Hexagon Head Screws / Bolts
Special Parts per Customer Drawing, Special Assembly Parts, Thermal Spring Screws, Automotive Screws & Bolts, Sems, Socket Cap Screws, Dowel Pins, Lathed Parts, SMT Tapping Reel
Exhibitions Attended

2023/03/21-03/23
FASTENER FAIR GLOBAL

2019/03/19-03/21
FASTENER FAIR STUTTGART

2017/10/18-10/19
NATIONAL INDUSTRIAL FASTENER & MILL SUPPLY EXPO
Ads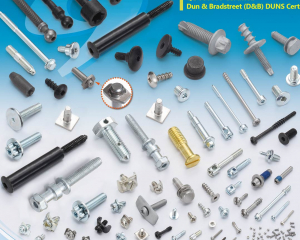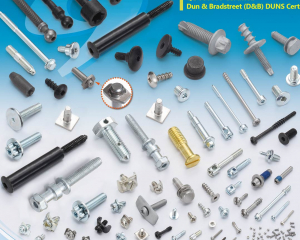 Company Report