YE FONG ALUMINIUM INDUSTRIAL LTD.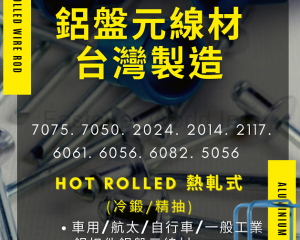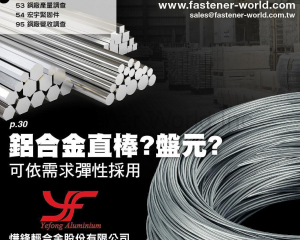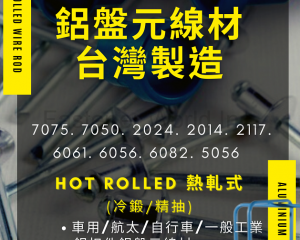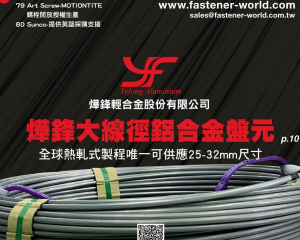 About Company
About Company


YE FONG ALUMINIUM INDUSTRIAL LTD.

TAIWAN

NO. 588, PUGONG RD., XINWU DIST., TAOYUAN CITY 327009, TAIWAN

886-3-477 3677

886-3-497 2111

MANUFACTURER


Ye Fong Aluminum Industrial Ltd. is the aluminum alloy manufacturer/mill in TAIWAN. Ye Fong has established indirect/direct extrusion pressers, and integrated with straightening, cold drawing lines and heat treating processes by ourselves .We provides worldwide customers with full customized product development, technical consulting and technical service. We produce aluminum alloy materials including Precision Extrusion & Cold drawn seamless TUBE, BAR, PROFILE, PLATE and HOT ROLLED WIRE ROD to global markets including high-end Aerospace, Military & Defense , Marine Shipbuilding, Automotive, High Precision Machining, Medical, and Commercial ..etc.

Ye Fong is aluminum mill which award NADCAP (Heat Treating & NonDestructive Testing), AS9100, DNV, ABS, ISO 9001 and ISO 14001 and specialized in the aluminum materials of 7075, 7475, 7055, 7050, 4032, 2024, 2014, 2124, 6061, 6082, 5083, 5052…more. Comply with international standards such as AMS (WW-T-700/QQ-A-200/QQ-A-225/QQ-A-250)/ASTM/DIN/JIS/BS/EN…etc.
Certification
AS-9100B , ISO-14001 , ISO-9001:2015 , NADCAP, ABS, DNV
plants / Machines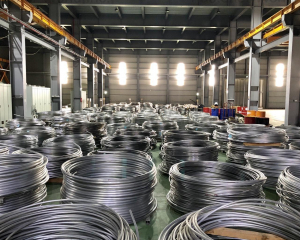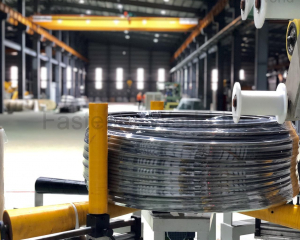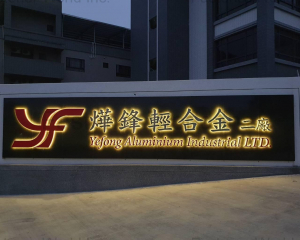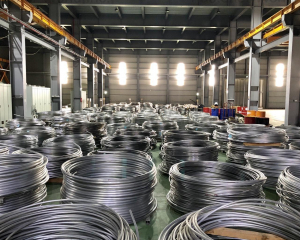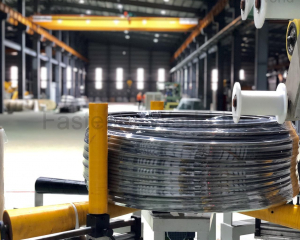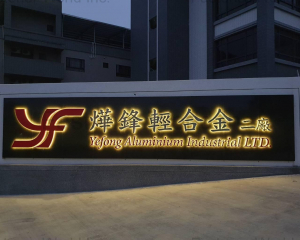 News

2019-03-14 
Visit us at: Booth 1522
Interwire Exposition, Atlanta USA
May 14-16, 2019

2018-11-16 
Japan Aerospace (Tokyo, Japan)
28-30 November, 2018
Visit us at : Booth 7321

2018-09-06 
Aluminium 2018
Visit Us at: Booth 12K30
09-11 October, 2018
Messe Dusseldorf, Germany

2018-09-06 
International Fastener Expo
Visit Us at: Booth 2847
October 30 - November 1, 2018
Mandalay Bay, Las Vegas, NV, USA
Videos
熱軋鋁盤元線材/鋁棒/鋁管/鋁板(Aluminum Wire Rod/Bar/Tube/Profile/Plate)--燁鋒輕合金Ye Fong Aluminium Industrial Ltd.
INTERVIEW BY SET TV
Keywords
Aluminum Material
Aluminium Wire
Aluminium Bar
Others


Overseas Factory / Branch

Main Product
Aluminum Material
Aluminium Wire
Aluminium Bar
Others
Product Line:
1. Aluminium Wire Rod (Hot Rolled Production) : Redraw Rod(8~32mm) & Finished Wire (2~30mm)
2. Aluminium Bar: Round /Hex / Flat / Square
3. Aluminium seamless Tube
4. Aluminium Profile
5. Aluminium Plate

Ads