SUNCO INDUSTRIES CO., LTD.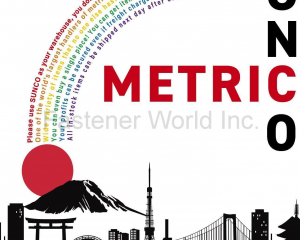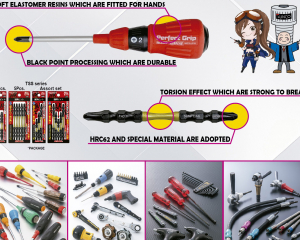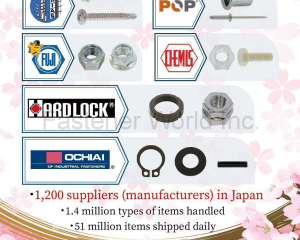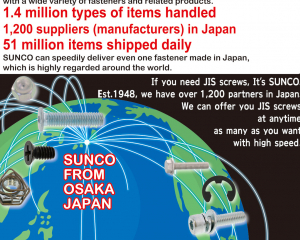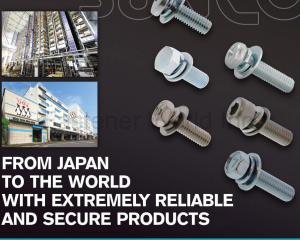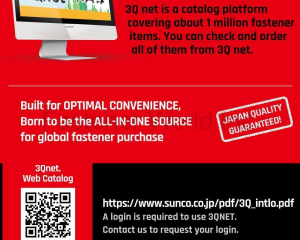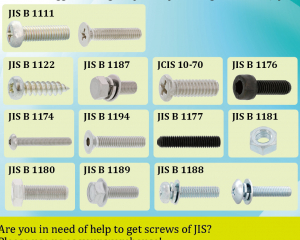 關於我們
關於我們


SUNCO INDUSTRIES CO., LTD.

日本

9-28, 1-chome, Itachibori, Nishi-ku, Osaka 550-0012

81-6-6539 3560

81-6-6539 4011

經銷商 / 進口商 / 貿易商 / 出口商


Convenient and comfortable one-stop shopping for high-quality Japanese fasteners!

SUNCO Industries Co., Ltd. is one of Japan's leading master distributors specializing in fasteners, and has a tradition and track record of over 70 years with a wide variety of fasteners and related products.

SUNCO can speedily deliver even one fastener made in Japan, which is highly regarded around the world.
專業認證
ISO-9001:2015 , ISO-14001
廠房 / 機台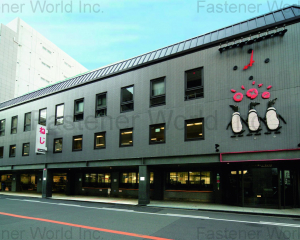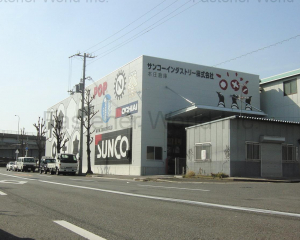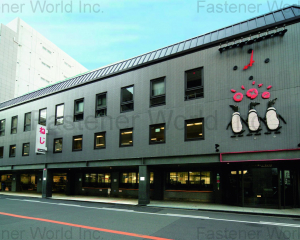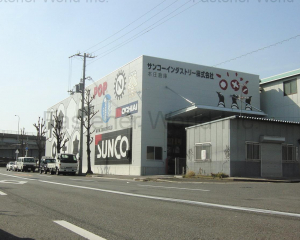 關鍵字
A2 有頭螺絲
袋頭螺絲
小包裝(盒)螺絲
貴金屬螺絲
自鎖螺絲


產品介紹
A2 有頭螺絲
袋頭螺絲
小包裝(盒)螺絲
貴金屬螺絲
自鎖螺絲
止付螺絲
特殊螺絲
安全螺絲
PLASTITE螺絲
六角螺帽
盤型螺帽
尼龍袋帽
愛克姆螺絲
自位華司
外齒華司
Japanese trading company specializing in fasteners
廣告頁