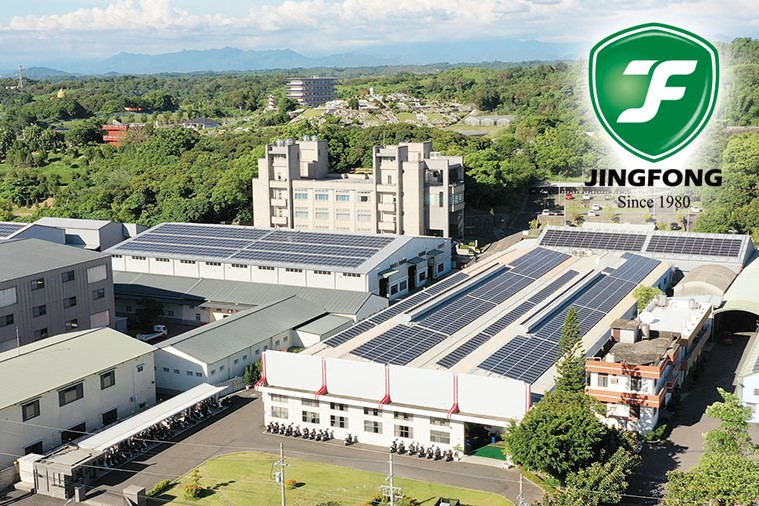 JINGFONG INDUSTRY- Making Simple Nuts to be Industrial Fine Works

Add to my favorite
2023-03-29
Dedicated to the R&D in nuts for 40 years, JingFong Industry Co., Ltd. has been active in the field of precision nuts. In addition to winning Taiwan Excellence Award for two consecutive years, it has also developed a variety of lock nuts for small and medium-sized passenger cars/commercial vehicles and construction fasteners this year, and also successfully developed an anti-loosening assembly part with two nuts in collaboration with a Japanese customer. The excellent technical R&D ability of this invisible champion of the industry is trusted by advanced application customers in Europe, USA and Japan.
3 Main Products Showcased at Fastener Taiwan 2023
At Fastener Taiwan 2023, JingFong aimed to extend its product portfolio to EV assembly, construction, railway and other applications to attract buyers from Europe and the U.S., as well as to enter the supply chain of Japanese automotive market. At the same time, it also exhibit 3 main products to demonstrate its OEM capability to fastener manufacturers and large traders from all over the world, including:
Prevailing Torque Type Hexagon Nuts with Flange- These nylon flange nuts featuring anti-loosening, durability and corrosion resistance are specified by M. Benz for use in its automotive suspension fastening and are certified by Daimler MNB 13025 and electroplated with DBL 9440.47. The pitch difference between the nut and the bolt improves the contact tightness without stripping, and the nylon washer can also prevent other mechanical equipment joints from being damaged, reducing maintenance costs.
Adjustment Nuts for Shock Absorber Piston Valve- Its thinness has reached the strictest requirement of the cold forging process. Compared with its competitors' surface roughness of Rz6.3, JingFong can achieve Rz4.3. The concentric circle and cylindrical tolerance of the nut is also controlled to be less than 0.1mm. The technical specifications, stable quality and cost advantages have enabled JingFong to establish a long-term collaboration with SACHS, a major shock absorber manufacturer, and supply 50 million pcs every year to SACHS' global assembly plants (representing more than half of its global demand).
Piston Nuts for Performance Car Suspension Module- It can replace the old lock nuts and improve the issue of chippings dropping into the piston valve to avoid noise during operation. The new pressed point design provides the shock component with loading and anti-loosening abilities. The surface roughness is improved to be Rz6.3 to reduce frictional wear. The tolerance of the bearing surface is 0.05mm (max.) and the stable drill-in torque can avoid chipping.
Investing in Technology Upgrade in Response to Industry Change
In the vehicle assembly and parts market, JingFong is actively developing new value-added inhouse processes to reduce costs and lead time. At the end of 2022, it completed the setup of its own zinc-nickel plating line with a monthly capacity of 240 tons and meeting CQI-11 requirements. It has also completed the integration of key processes such as production quality monitoring, machine networking, production visualization, IT core system integration (MES), factory-wide production real-time traceability, die life management, and carrier RFID management to create a smart factory. Facing the trend of EV lightweighting, it is also actively contacting EV assembly plants, developing other metal forming processes, and working with customers on end product design. It has also introduced various CNC machines and strengthened the internal technology training in order to provide more competitive finished fasteners. It has also obtained patents from Taiwan and Thailand for the development of welding frictional rebar couplers for construction applications.
Consolidating Orders from Europe/USA and Expanding into Japan
95% of JingFong's products are sold to Europe and USA. Benz, PACCAR, Tesla, Nissan, Kia and other leading manufacturers are all end customers of its products. Recently, it has been actively developing the Japanese market by participating in M-Tech Osaka, M-Tech Tokyo, Fastener Fair Global and overseas sales missions, hoping to explore more business opportunities in the field of automotive, construction and railway fasteners. "We have unique technology, including product design and 3D stress simulation, process quality analysis tools, full equipment interconnection, quality visualization, real-time product traceability, and other intelligent manufacturing environment to meet customers' requirements for shorter lead times and higher quality products, and to provide more immediate and flexible responses in processes such as design, production, and distribution." said JingFong.
Jing Fong contact: Alice Chen (Assistant Manager)
璟鋒工業
精密螺帽
防鬆螺帽
建築扣件
雙螺帽防鬆組合件
JINGFONG INDUSTRY
lock nuts for small and medium-sized passenger cars/commercial vehicles
precision nuts
construction fasteners
anti-loosening assembly part with two nuts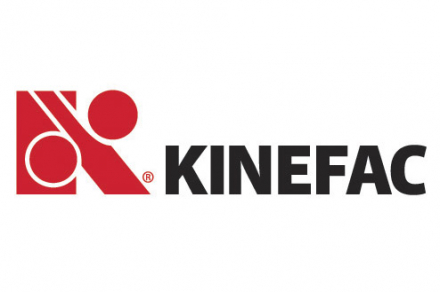 2023-05-08

Subscribe